It appears NetherRealm Studios are now dealing with leaks from within the company as a Mortal Kombat 11 character selection screen has been leaked. The image comes from Reddit, where a user posted the image showing off an updated screen with characters we both knew were in the game and ones yet to be introduced. The post was quickly deleted, we're not entirely sure if it was done so by NetherRealm/WB request or if the user removed it themselves, but it was too late as several outlets and boards had the image, such as ResetEra who have been dissecting this image below for everything its worth.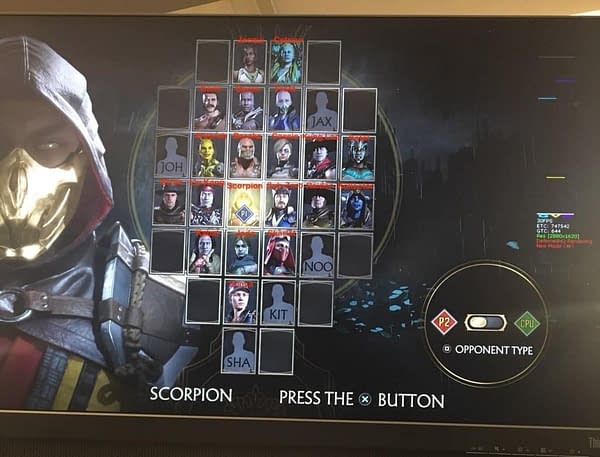 People have already identified several characters who have yet to make a proper appearance such as Erron Black, Cassie Cage, Kotal Kahn, Jacqui Briggs, and Frost. We also get a very grainy look at two new characters in Kollector and Cetrion, and have placeholders for Johnny Cage, Kitana, Jax, and what appears to be spots for Noob Saibot and Shao Khan. We can also see that the roster is 34 characters deep, which is a ton of options for Mortal Kombat 11 and one of the biggest rosters in the series since MK: Armageddon. This leak is definitely going to make the next Kombat Kast interesting to watch and see if the devs acknowledge the leaks or continue with the reveal schedule they've been on.
Enjoyed this article? Share it!