We already knew Shao Khan was going to be in Mortal Kombat 11 clear back to the reveal at The Game Awards in December, but now we get to see him in action! The character is only available to those who pre-order the game, but if anything will get you to do so, this might make it happen. Much more of the timeline and parallel universe stuff comes into play here as we clearly see Khan with some extra additions to his own skin as if he's adapted some additional stuff from say… Onaga? Here you can watch him go toe-to-toe with Raiden in an extended combat trailer as we see the Thunder God expand his own powers and abilities. Enjoy the video as we wait for Mortal Kombat 11 to be released next week on April 23rd.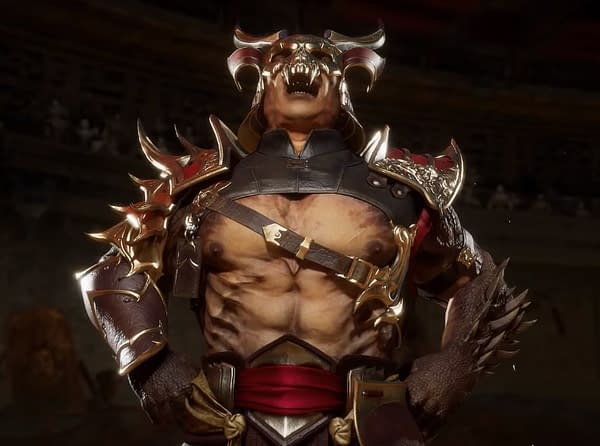 Shao Kahn, the unchallenged and arrogant Emperor of Outworld ruthlessly controls his realm. With a lust for power driving him from one conquest to the next, Shao Kahn relentlessly pursues the expansion of his empire using his influence and sheer strength to ensure victory.
Enjoyed this article? Share it!