Music Engine has made an official announcement on their website that they'll be holding another Suikoden II concert. If you're not familiar with the group, they're basically a Japanese-based company that performs all sorts of video game soundtracks and music, covering several titles that are globally known all the way to content only released in Japan. Music Engine has received a lot of praise for their faithful adaptations to certain soundtracks, one of them being the complete score to the PS1 classic RPG from Konami, Suikoden II. And now it appears they'll be performing this set once more.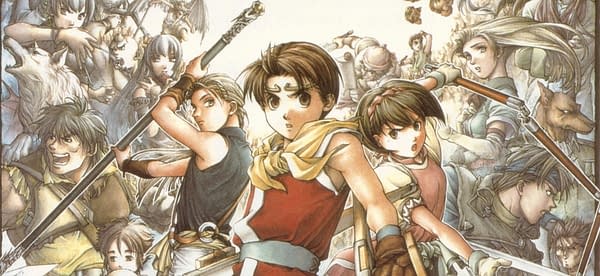 According to their website, tickets are currently on sale for a special one-night-only performance at the Muza Kawasaki Symphony Hall in Kawasaki, Kanagawa. There will be a lunch performance followed by an evening performance, in which they will play about 50 songs from the game. The show will be held on November 1st with tickets going for about $55 a pop.
It's funny, as over this weekend, I was discussing with another gaming journalist that if Konami released Suikoden 1 and 2 together in a collection on the PS4 tomorrow, it would sell hand-over-fist. The fact that people are clamoring to get tickets for this show three months out is proof that the series is still super popular over 20 years later and needs to have a resurgence.
Enjoyed this article? Share it!