NACON Connect Reveals Multiple Video Games In Development
NACON held a special video presentation today called NACON Connect in which they revealed several video games in the works. Among the announcements made during the video were that Werewolf: The Apocalypse – Earthblood will be released on February 4th, 2021, and Vampire: The Masquerade – Swansong got a new trailer for the World Of Darkness series. A new game called Steelrising is on the way from development studios Spiders that will take place in an alternative Paris during the French Revolution, while RaceWard Studio is developing a new KT Racing title called RiMS Racing. The company also revealed they'll be working on a line of accessories for Xbox One, Xbox Series X, and PC. They will be developing a new set of peripherals after having acquired RIG back in March 2020. And they're currently working on new properties around cloud gaming, including accessories, for smartphones. You can read more from the announcement below, and check out the full stream.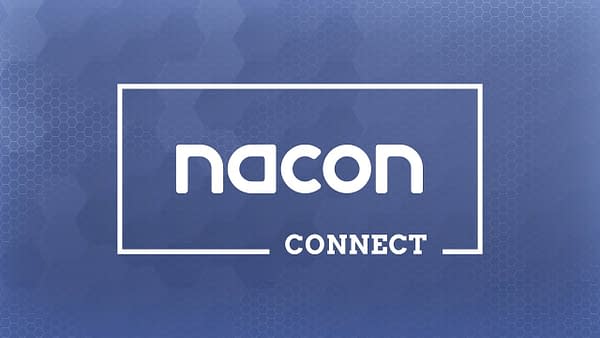 It's confirmed: a new game in the Test Drive Unlimited franchise is in development at KT Racing. Test Drive Unlimited Solar Crown is the new ambitious project from Alain Jarniou and his team. Leveraging their experience making motorsports simulations such as the WRC series, KT Racing and NACON are offering their new vision of the franchise. Test Drive Unlimited Solar Crown retains the DNA of the series, which is based on a love of beautiful cars and the joy of driving around a luxurious island world recreated at 1:1 scale. Players will compete against each other in the Solar Crown, a competition with mysterious stakes, to elevate their character's status within the community.

Rogue Lords, developed by Cyanide and Leikir, takes place in a Baroque and Gothic 17th century New England. You play as the devil, who has returned to earth to fight the forces of good. Its unique art direction will appeal to fans of Tim Burton's work. Roguebook is a roguelike deck-builder developed by the Belgian studio Abrakam, creators of the game Faeria. With support from the renowned creator of Magic: The Gathering, Richard Garfield, who adds his expertise as the game's co-designer, Roguebook features innovative game mechanics and a world that fans of the genre will love. Brand-new gameplay for WRC 9 and Tennis World Tour 2, both of which release in September, was also shown. Warhammer Chaosbane, developed by Eko Software, ended the conference by announcing that the game will soon be available on next gen consoles.