New Assassin's Creed Odyssey Trailer Focuses on Player Choice
Ubisoft has released a new trailer for the upcoming Assassin's Creed Odyssey, focused on the moral choice aspect of the game.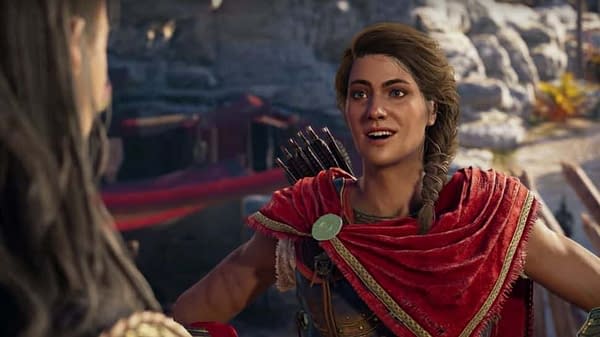 Assassin's Creed Odyssey is frighteningly close. The game is usually a later in October affair, but for some reason (possibly a little release coming from Rockstar at the start of November), it is set for October 5, 2018. It really won't be long until we are out in Ancient Greece, stabbing our way to justice.One of the major new selling points for the game this year is the inclusion of a new dialogue system. As is the case with many dialogue systems, this will come with implicit moral choices you can make that will change the narrative.
That is the focus of this brand new trailer for Assassin's Creed Odyssey. The main choice of the trailer seems to be whether you should do something about a family potentially getting killed, which admittedly is hardly the greyest of choices ever, but it illustrates the mechanic to new players just fine. Take a look:
I'm really interested to see how this pans out for the game. I'm not sure I've ever felt the franchise needed player choices that affect the story, as ultimately, this being in history, our actions will only be able to affect so much, but it could yield some interesting results, for sure. Seeing where that boundary lies for the team and just how much we can mess with the world of Greece could be a defining moment for Assassin's Creed.