New Hitman 2 Video Shows How to Think Like An Assassin
Warner Bros. Interactive Entertainment released a new trailer this morning teaching you how to think like an assassin in Hitman 2. WBIE and IO Interactive didn't release a ton of information with this video as it basically is showing you the ropes of how the world of Hitman 2 works compared to other titles in the series. Chief among them are knowing how the system works and how to get around it. The two most important features they show off are the cameras and picture-in-picture.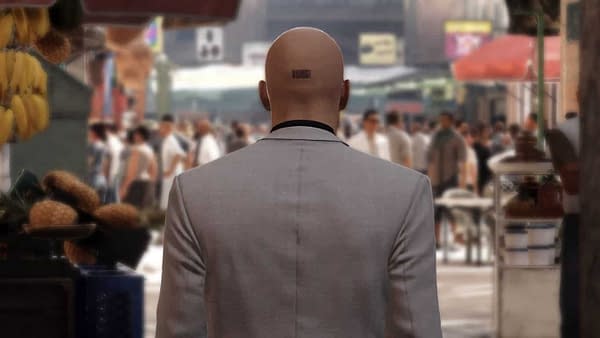 The cameras now have a gray grid system that will go across the screen and show you where you'll be detected if you walk into it. It helps to avoid being recorded and getting seen by people you don't need to be seen by. The other is the picture-in-picture, which is basically an automatic alert letting you know you messed up somewhere and now security is on high alert. It can be helpful in many scenarios where you've taken 20 steps to get where you need to go, but can also bite you int he backside if you realize you just lost a key component to winning the game. Enjoy watching this short video presentation on how to think like an assassin.