Posted in: Games, Mobile Games, Netmarble | Tagged: Ni No Kuni: Cross Worlds
---
Ni No Kuni: Cross Worlds Adds 40 Collectible Higgledy Companions
Netmarble has released a new free update for Ni no Kuni: Cross Worlds this week, adding a ton of companions for you to choose from.
---
Netmarble has added a new update to Ni no Kuni: Cross Worlds this week, giving players a slew of new companions to get their hands on. The game has added 40 all-new collectible Higgledy companions for you to choose from, all of which are a part of the Higgledy Company, which has added a brand-new wing called the Higgledy Glove Factory, with all of these friends added to the Higgledy Staff List. The game also now has the return of Goldbeard's Treasure Island episode as a Side Story, as well as multiple events happening soon. We have the notes from the team below.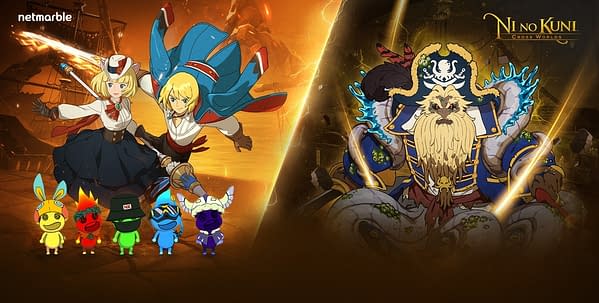 "The Ni no Kuni: Cross Worlds update also features the return of the Goldbeard's Treasure Island episode as a Side Story and introduces a number of events for players to enjoy! Glove Factory Higgledies can be obtained by hunting in Chaos Field dungeons. The Goldbeard's Treasure Island side story features an improved gameplay flow that makes progression simpler and faster, making it easier to earn combat stats. Other fun events with powerful rewards added as part of this update include the following."
Shining Bright Roulette Event: During the event, players can use roulette coupons earned as check-in rewards, gold purchases, and more to spin the roulette for fabulous prizes! Players can obtain various Summon Coupons, Miraculous Warding Doll Chests, and more. Each time you spin the roulette, you're one spin closer to a guaranteed Rare 6★ Decoration Selection Chest, 4★ Familiar Capsule, and more.
Shining Dice Event: Roll dice obtained from daily freebies and in-game quests to play the minigame and earn rewards. Travel the board and land on reward squares, including Enhancement Stone Chests and Gold. Miraculous Warding Dolls, Pet Summon Coupons, and Territe Aroma are also available!
Higgledy Treasure Hunt Event: Players embark on a treasure hunt using the compasses earned from completing various missions. Players can choose various Higgledy-related rewards, including Higgledy Hiring Certificates, Miraculous Warding Doll Chests, and Higgledy Training Aid Selection Chests.
Leveling Up is a Breeze Event: To help players power up, this 7-day push event will give players 5 Hours of AI Mode and 1 Energy Drink, and a Bonus Time event will double XP, prize, and Gold drops.
---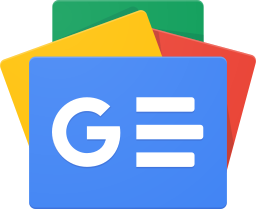 Stay up-to-date and support the site by following Bleeding Cool on Google News today!