Nintendo Is Now Selling The SNES Controllers For The Switch
Those of you who have been waiting for the Nintendo Switch controller for Nintendo Switch Online, the wait is over as they are for sale. The company put up a listing for the controllers this past week, as you can now purchase them for $30 a pop. Plus, this isn't a pre-order for the holiday. You can purchase and have them shipped immediately. Unlike the NES versions, you can charge these with a USB extension cord much like the Pro Controller. Here's a little more into from the listing. No word if this will be the only version of if they'll release one with the candy-colored buttons.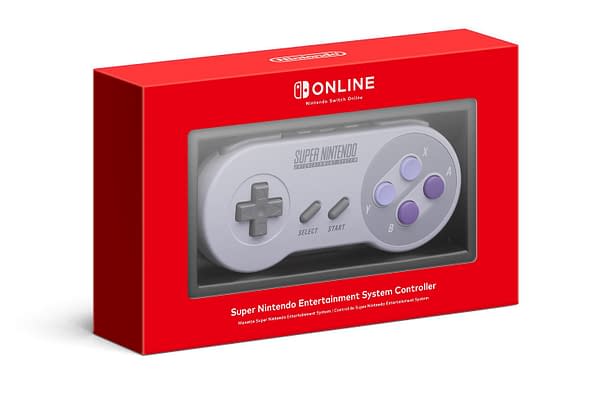 Now you're playing with super power. Enjoy enhanced Super NES games the way they're meant to be played—using a full-size Super Nintendo Entertainment System style controller! Available for purchase only by Nintendo Switch Online members, this wireless controller offers the perfect way to play these classic Super NES games.

Features:

What's in the box — One Super Nintendo Entertainment System Controller and one USB cable.
Recharging options — Use the included USB cable or a Nintendo Switch AC adapter.