Nintendo Labo has debuted in third in this week's UK retail charts behind both Far Cry 5 and God of War.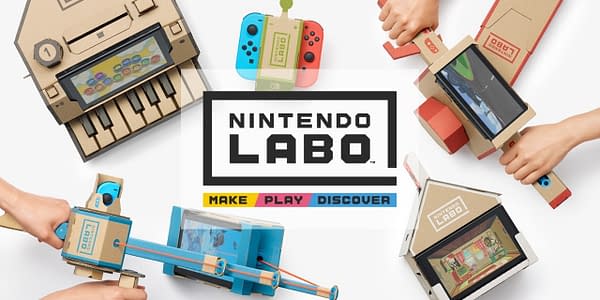 Nintendo Labo was always a novel idea. It's an incredibly Nintendo product, putting cardboard peripherals in a box for players to construct is something that will undoubtedly appeal to the younger and family audience the publisher loves to court. It's simple, ergonomic and flexes creativity in games with its garage style creation suite too. That's exactly the kind of thing that got Minecraft over so large, only now, it is in the real world.
Well, according to the latest UK retail chart, it hasn't quite set the world on fire just yet. According to  GFK Chart-Track, God of War has held on again to take the top spot, while Far Cry 5 remained in second. The Nintendo Labo Variety Pack came in third. Tragically, the Labo Robot suit was all the way back in 20th.
Now, these numbers only track physical sales and that bodes even worse for Labo, as it is a physical item only, while other games can be bought digitally. That said, it is hard to know exactly how much stock Nintendo were putting into the product and if this is a success according to their projections. Also, there are less Switches in the world compared to the consoles other games were on. I assume we will see more Labo kits in the future, so we will have to wait and see if the kit can really explode later down the line.
Enjoyed this article? Share it!