Nintendo Reveals More About "Luigi's Mansion 3" On Nintendo Direct
Nintendo's latest Nintendo Direct feed gave us the last bit of info we'll probably receive for Luigi's Mansion 3 before the game releases on October 31st. What we learned from this introduction from the developers is that a haunted hotel gave them carte blanche to basically make whatever themed room they wished. We're also getting a new multiplayer mode called Scream Park, where 2-8 players can face off in minigames to see who can defeat the most ghosts. Check out all the new screenshots and the video below as Luigi's Mansion 3 will be released on Halloween.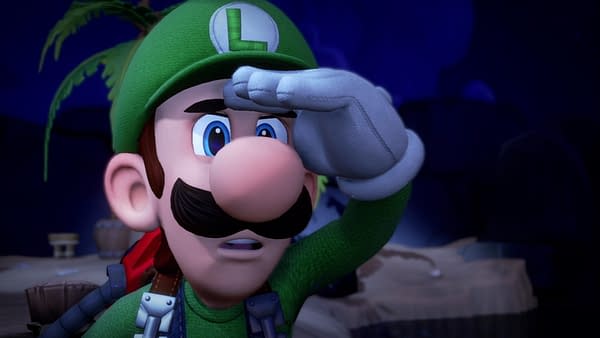 Luigi embarks on a dream vacation with Mario and friends upon receiving an invitation to a luxurious hotel. However, his dream quickly becomes a nightmare when King Boo reveals everything had been a ploy to capture Mario and friends. With the assistance of Professor E. Gadd once again, the reluctant and cowardly hero Luigi traverses up and down treacherous floors of the now-ominous hotel on a quest to save them. Wield the upgraded Poltergust G-00 to slam and blow away the ghosts' defenses, or summon Gooigi, an all-green doppelganger that can help Luigi overcome obstacles he can't get past alone. Interchange between Luigi and Gooigi as one player, or grab a friend and control one each. For more frenetic multiplayer action, race the timer to clear various objectives on a series of floors in ScareScraper mode.