Nintendo's July 2020 Mini Direct Revisits Already Announced Games
Last last night, Nintendo dropped the news on everyone they would be doing a Mini Direct this morning. Now we have a clearer idea of why. The big reason for the last-minute reveal is that there wasn't much to cover. A lot of what they announced today were games we already knew about or had rumblings that they were on the way anyway. The big takeaways from the announcement include a high-definition remake of Shin Megami Tensei III, and a new game in the main numbered series called Shin Megami Tensei V will both be coming in 2021. Three paid DLC packs for Cadence of Hyrule – Crypt of the NecroDancer Featuring The Legend of Zelda are on the way, and both Rogue Company and WWE 2K Battlegrounds are coming to the Switch. We have details on all of those below, along with the full eight-minute video showing off the goods.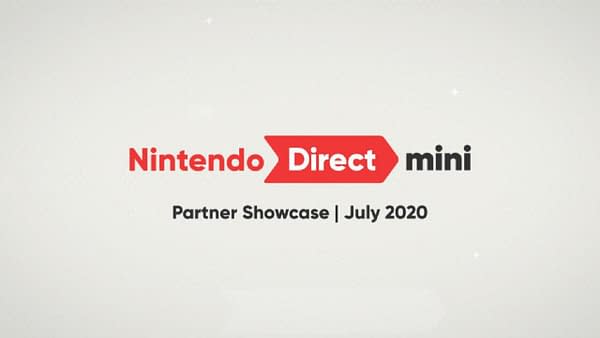 Shin Megami Tensei V: The next numbered entry in ATLUS' beloved Shin Megami Tensei series is coming exclusively to Nintendo Switch. In this epic role-playing game, order itself has crumbled and chaos reigns over all. Shin Megami Tensei V will have a simultaneous global launch on Nintendo Switch in 2021.
Shin Megami Tensei III Nocturne HD Remaster: It's been 17 years since the original release of Shin Megami Tensei III, known in the U.S. as Shin Megami Tensei: Nocturne. Now, the apocalyptic legend returns in a full high-definition remake of the classic game, coming to Nintendo Switch in spring 2021.
Rogue Company: A stylish new shooter lands on Nintendo Switch! Lay waste to opponents with an arsenal of weapons and abilities in this online multiplayer third-person shooter from First Watch Games. Clash with other players in competitive and casual game modes, or rise to the challenge against AI opponents that surely bring the heat. If players fall in battle, their teammates can revive them, letting them immediately jump back into the fray. Cross-platform play and cross-save are also supported from day one, along with support for motion-controlled aiming. More information about Rogue Company will be revealed later today!
WWE 2K Battlegrounds: The world of WWE is your battleground with all-new, over-the-top, in-your-face arcade action, as your favorite WWE Superstars and Legends battle it out in outlandish interactive environments. Both casual gamers and long-time wrestling fans will love the easy, pick-up-and-play multiplayer experience when WWE 2K Battlegrounds launches for Nintendo Switch on Sept. 18.
Cadence of Hyrule Season Pass: Three paid DLC packs are coming to the Cadence of Hyrule – Crypt of the NecroDancer Featuring The Legend of Zelda game, with the first pack launching later today!

Pack 1: Character Pack – In the first pack, five additional characters join the game's ensemble, including Impa, who excels in ranged attacks with the Naginata weapon, and Aria, perfect for players who like a challenge. It's game over if you take one hit or miss a beat with her.
Pack 2: Melody Pack – After purchasing this pack, 39 songs will be added to the game, including remixed versions of the game's background music. Players can change the background music at any time so they can listen to their favorite songs while journeying through Hyrule.
Pack 3: Additional Story Content – Symphony of the Mask – Play as the mysterious Skull Kid and venture through a new map in the third DLC pack, complete with new songs and a new story. Skull Kid also possesses the power to change abilities based on the masks he dons.