NIS America Announces "La-Mulana 1 & 2" For A 2020 Release
Prior to PAX West, NIS America announced they would be releasing a special box set for La-Mulana 1 & 2, set to come out in 2020. As you can see from the image as well as the trailer here, it's your standard box of goodies. WHich includes a soundtrack, a pizzle, an art book, and even a collector's box. No hard release date yet, but it will be coming out on Nintendo Switch, PS4, and Xbox One.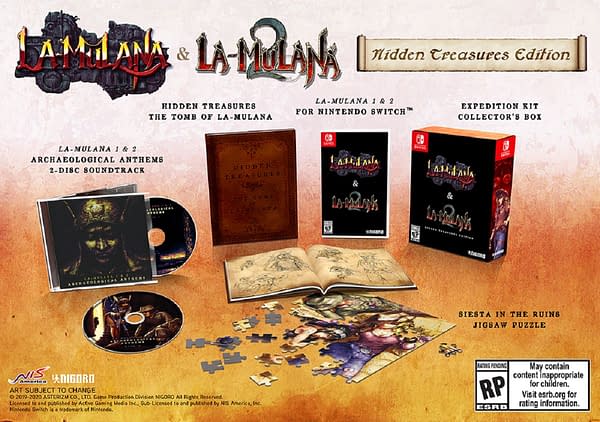 Experience a double dose of exploration, puzzle-solving, and deadly action with La-Mulana 1 & 2! In their first-ever debut on modern consoles, these two intense platforming classics task you with exploring ancient ruins filled with nefarious traps, brain-tingling puzzles, and deadly monsters. Can you survive the trials and claim the powerful treasures within?