It looks like Square Enix are already preparing to have Octopath Traveler Tairiku no Hasha appear in the west after some screenshots popped up this week. The company has been answering tweets from users who have questions about the upcoming mobile release on the game's Twitter account. The most recent, which they said would be the last, featured the post below and this message to fans. Basically, people are wondering if we're going to get the game in the West, and this is their response.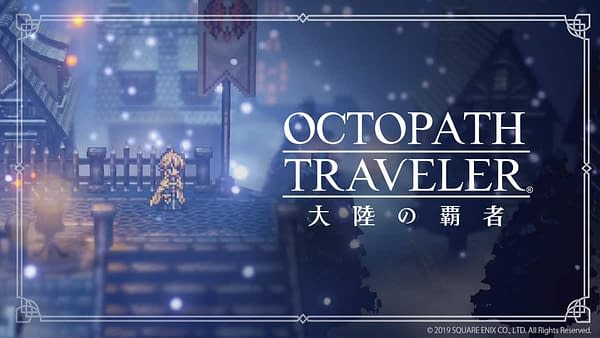 "Thank you for your enquiry concerning our products. The reason we started creating this game was because we would like more and more people to immerse themselves in the world of Octopath Traveler. We would definitely like to provide various opportunities for our players. However, at the moment we are doing our best in order to accomplish the Japanese domestic version. About other development plans, please wait for further information."
「 #大陸の覇者への質問 」企画は今回で最終回となります。
【⑦ストーリー/ボリューム】と【⑧その他の展開】についてお答えさせていただきます。
来週以降も、様々なゲーム情報をお知らせさせていただきますので、楽しみにお待ち下さい。#オクトパストラベラー #大陸の覇者への質問 pic.twitter.com/DAaVdHDUBL

— オクトパストラベラー 大陸の覇者【公式】 (@OCTOPATH_SP) September 12, 2019
So like a lot of Japanese games, it appears the company willbe doing everything it can to work on a Japanese version first. Once that's completed, we're guessing they'll start work on an English version of Octopath Traveler Tairiku no Hasha with a different title next. Most likely being called "The Champions of the Continent", which is the rough translation of the second half of the current name. We'll see what happens when they finally release it next year.
Enjoyed this article? Share it!