Overwatch Fans Raised Over $12 Million for Breast Cancer Research Foundation
Blizzard is showing its appreciation to Overwatch fans today after the final tally has come in for the Mercy pink skin they sold a few months ago. The company revealed today that they raised $12.7 million dollars from sales of the $15 skin and the $30 t-shirt, all of which will be going to the Breast Cancer Research Foundation.
That's an amazing achievement from the community as the exclusive skin was up for only a couple weeks and has not been given away or sold since. We're pretty confident if the skin stayed online for a few more weeks, that total would be much higher. We have a snippet from the official press release about the total below.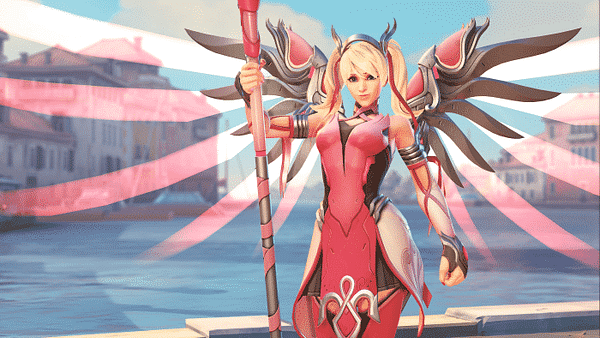 This is the largest donation by a corporate partner within one year in BCRF's 25-year history, and it's all because of you.

In addition to picking up the charity skin, players showed their support for the cause by purchasing thousands of limited-edition Pink Mercy T-shirts, available for men and women, designed by community artist VICKISIGH.

Charity stream viewers, rejoice! In addition to the $12.7 million raised through sales of the skin and T-shirt, you separately raised over $130,000 USD in donations watching 14 different Overwatch stars stream on Twitch.