Phantom Doctrine won me over for being the best tactical game of PAX West and I won't even see the game until next year, which is depressing. CreativeForge and Good Shepherd Entertainment brought this little Cold War gem to the convention in one of the most impressive displays on the floor, complete with old office desks in a caged area that looked superb. The game plays a little bit like XCOM where you'll be moving around in a tactical scenario for missions and then get back to your home base to unlock new missions. I tried out the tactical side first where I managed to get into a building, steal some documents, and get everyone out alive. (A feat which impressed the dev who was guiding me through the game.) From there we went back to the base, which I think is the best part of all this. From base, you can command people to go to different places and gather info while improving your base of operations and your agents, playing a bit like Assassin's Creed: Brotherhood. Phantom Doctrine allows you to heal your spies, gather intel, brainwash and turn enemy spies, create super soldiers, produce counterfeit cash to fund your operation, and ultimately find new missions that will help you get more resources. I loved this game so much, I just wish it were here in my hands now. Instead we have to wait until 2018.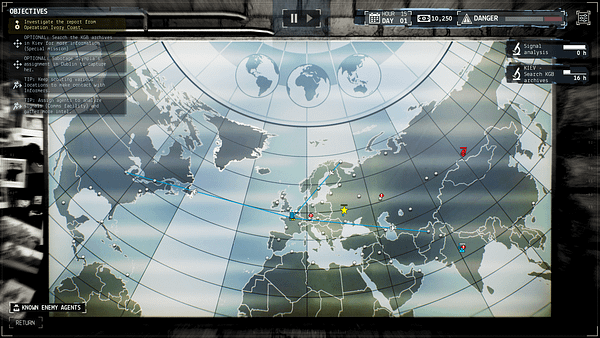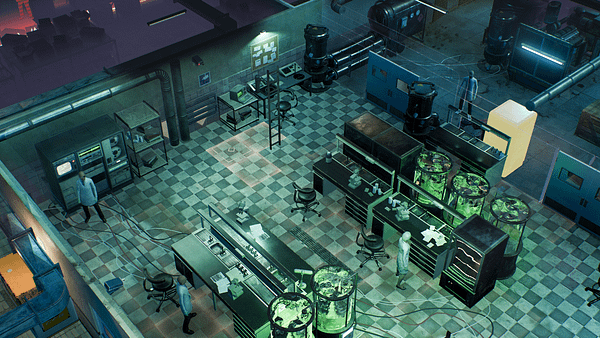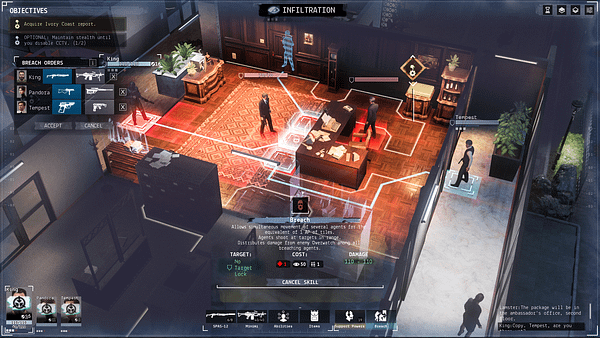 Enjoyed this article? Share it!