Build A Classic PlayStation With These New Model Kits
PlayStation and Sega Saturn systems are a staple of retro gaming collections. Now, thanks to a new line from Bandai, you can build your own! Two new model kits, one for the original PlayStation and the other for the Sega Saturn, are in the works now.
Part of a 2/5 line called Best Hit Chronicle, the models first debuted at the 2019 All Japan Model Hobby Show. Everything needed to bring the systems to life will be included. This would be a great way to learn more about the inner workings of either console so you don't have to take apart the real thing. It would be a great holiday gift for tinker-happy gaming enthusiasts, or just PlayStation lovers.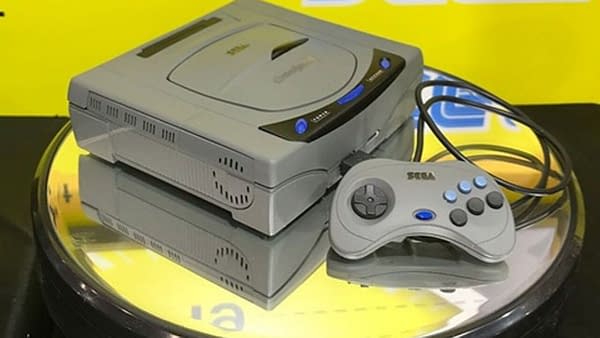 The diminutive consoles come with enough supplies to make each complete system as well as a single controller for each. They'll retail for ¥2,500, or about $23. That's a lot cheaper than shelling out cash for the real systems. Unfortunately, despite the amount of effort these models must take to complete, they aren't functional. So while you'll build up the casing and internals, they won't power up. They'll still make for great conversational pieces, though, and fun self-made recreations of classic systems.
Bandai is targeting a March 2020 release for both kits, with a Bandai Best Hit Chronicle website detailing each product further. There doesn't appear to be any sort of pre-order option just yet, so if you're planning on using a Japanese proxy shopping service to grab one, you might want to keep an eye on the official product page.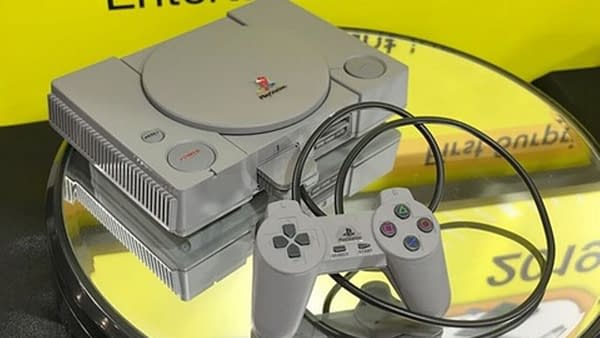 In the meantime, Bandai is teasing some sort of collaboration with Japanese instant noodle manufacturer Nissin. It's unclear if there will be additional console models soon. Still, it's worth watching out for more after the unknown Nissin project is unveiled. Perhaps there's some sort of noodle console model coming down the pipeline. You never know.
---
---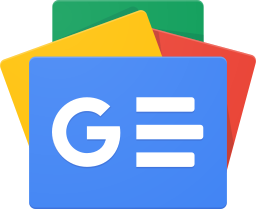 Stay up-to-date and support the site by following Bleeding Cool on Google News today!