"Pathfinder: Wrath Of The Righteous" Will Launch A Kickstarter In February
Owlcat Games along with Paizo announced that they will be launching a Kickstarter for Pathfinder: Wrath Of The Righteous next month. The campaign will kick off on February 4th at 8am PDT and run for a full month. The game will be taking on adventure path of the same name and turning it into a CRPG, along with a new mechanic called Crusade Commander. To get you excited about the crowdfunding event, the devs released a series of screenshots to show you what they're working on. Which you can check out below. Here's a quote from the Creative Director from today's announcement.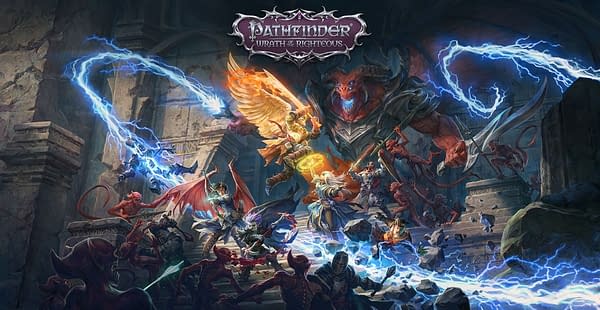 "Pathfinder: Kingmaker featured kingdom building, which allowed fans to feel as if they were actually developing a country and gave us the opportunity to see companion characters from a different angle," says Alexander Mishulin, Creative Director of Pathfinder: Wrath of the Righteous. "The kingdom building was well-received by many players. This encouraged us to introduce a similar feature into Wrath of the Righteous. Players will have to carefully consider each decision they make as they lead the crusade. Recruiting and upgrading one's armies, capturing and holding strategic points, and exploring ancient ruins to find powerful artifacts are just a few of the many activities that require one's undivided attention. Of course, companions will try their best to help. We listened to the feedback on the kingdom building and acted upon it to make the most captivating crusade experience possible."