Paladins Jumps onto the Battle Royale Train with New Mode Called Battlegrounds
Paladins has announced a battle royale mode, seeing it as the newest game capitalising on the red-hot genre.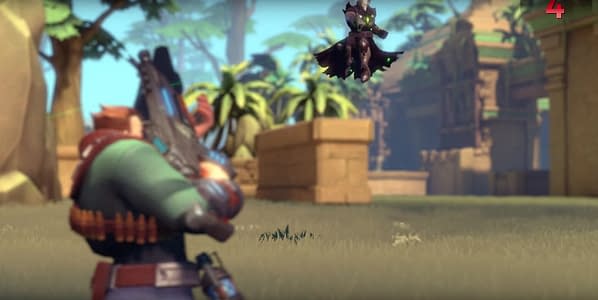 PlayerUnknown's Battlegrounds has become a monumental hit for the genre and as Paladins hops in, Hi-Rez Studio is calling its new mode… well, Paladins: Battlegrounds. This comes in the wake of PlayerUnknown himself, Brendan Greene, recently speaking out about IP protection in the genre.
The hero shooter, which in its base mode works similarly to Overwatch, will see 100 players hop into a map and try to kill each other. Character abilities are bound to be one of the big new twist here, as teams try to synergise in order to be the last to survive.
As has now become standard for the genre, it will see players dive onto the map, go around looting for upgrades, all while a fog pushes everyone into one space. As with the base game, it will be free to play.
Here is a trailer for the game mode:
There is no date on the game yet, but it has a very vague 2018 release window. We'll keep an eye on that for you.