Paradox Interactive Announces 2 New Games, 3 Expansions, and Board Games at PDXCON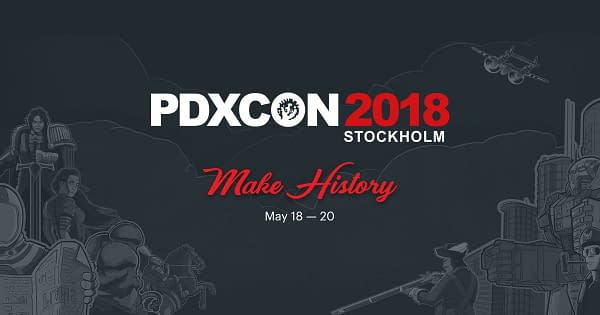 At PDXCON this morning, Paradox Interactive had a ton of announcements for eager strategy fans including two new games, three new expansions to previously existing games, a set of board games based on their mainstay franchises, and even updates on Stellaris.
While we covered most of these as they rolled out during the press conference this morning, that was in Stockholm, so you might have missed them. Therefore, this will serve as your announcement summary hub.
First off, the publisher is working with four different developers to create board games for Crusader Kings, Hearts of Iron, Cities: Skylines, and Europa Universalis. The first game to be published with be Free League Publishing's Crusader Kings board game, which is currently live on Kickstarter.
Next up were the two new games. Triumph Studios is expanding their Age of Wonders series with a brand new game slated for release on PC and console in 2019. Age of Wonders: Planetfall will bring the turn-based empire building and tactical combat to a brand new sci-fi setting.
Additionally, Paradox Development Studio and Johan Andersson will be releasing a brand new alternate-history strategy game set in the classical era, Imperator: Rome, which is currently scheduled for a 2019 release window.
Lastly, the company announced three major expansions to Europa Universalis IV, Hearts of Iron IV, and Crusader Kings II, as well as dropping details on the upcoming story pack for Stellaris: Distant Stars.
Europa Universalis IV: Dharma is a new expansion for Paradox's flagship franchise, which introduces a ton of new peacetime mechanics including government reforms and new policy options with a focus on the relationship between India and the colonial powers attempting to control it.
Crusader Kings II: Holy Fury is a new expansion pack for the beloved grand strategy RPG which reinvigorates the Crusades while presenting pagan players with a set of new challenges and religious reform options.
Hearts of Iron IV: Man the Guns will take the wargame out into the ocean with a focus on naval combat as well as new diplomatic options for the great democracies. Additionally, Hearts of Iron is getting an awesome new anniversary edition after selling one million copies.
As for Stellaris: Distant Stars, the upcoming discovery themed story pack will launch on Tuesday May 22nd. During the massive press conference, Paradox released a new feature breakdown trailer that you can watch below.