PAX Unplugged Unveils 219 Schedule & Keynote Speaker
Penny Arcade released their plans for PAX Unplugged this week, showing off both their full schedule as well as the keynote speaker. This time around it will be Eric Lang, Director of Game Design at CMON, as he takes on the Storytime intro for the event. We have more details of what to expect from other events below, but you can also see the full schedule here.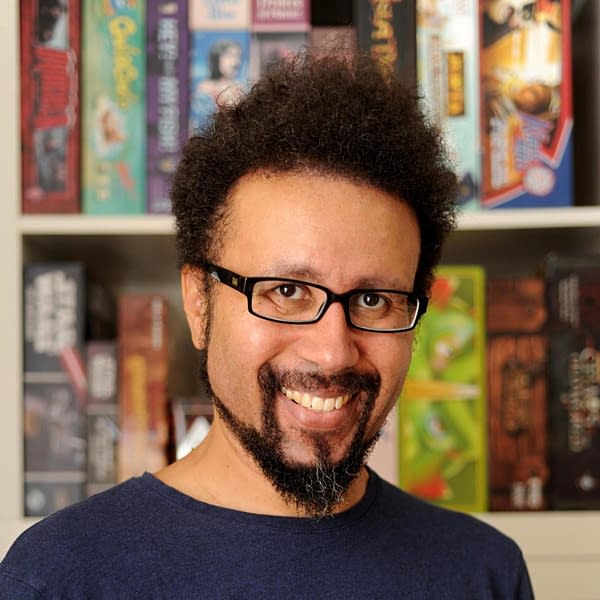 New York Times bestselling author Patrick Rothfuss will host a Worldbuilders Charity Event panel, playing a live game of Call to Adventure on Friday, Dec. 6 at 5:00 PM and showcase its expansion The Name of the Wind, based on Rothfuss' beloved fantasy series. Travis McElroy, co-host of My Brother, My Brother, and Me, and The Adventure Zone podcast will also participate in PAX Unplugged panels.

Fans of live D&D can see live performances from Penny Arcade's own

Acquisitions Incorporated

and

The C Team

. The best pen and paper podcasts return to PAX Unplugged, with live recordings of

Shut Up & Sit Down

,

The Dice Tower

, and more. Attendees also have opportunities to engage in panels with their favorite creators including Wizards of the Coast, Cards Against Humanity, Kobold Press, and many more.

"When I look at my game shelf, the name 'Eric Lang' is on a lot of these boxes," said Jerry Holkins, co-founder, Penny Arcade and PAX. "I can't wait to join him on the PAX Unplugged stage, for a chance to talk about his past, present, and future."