PC Building Simulator 2 Will Be Released In October
Spiral House and Epic Games announced that PC Building Simulator 2 will be coming to the Epic Games Store in mid-October. The ultimate in PC building titles out there, the company has gone out of its way to work with as many companies as they can to create what is essentially the ultimate game of making and repairing towers for a living. Over 40 different hardware brands are at your disposal as you go from doing work in your tiny apartment to opening your own business to working on esports teams' systems for tournaments. The sequel has basically been restructured so that you will be getting the most realistic experience possible so that it feels like you're building a PC from scratch. Hey, you might even learn a thing or two about it. The game will officially be released on October 14th, 2022.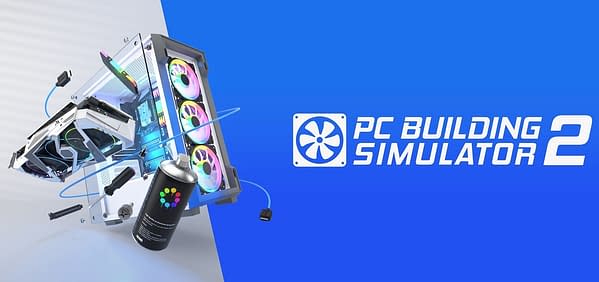 Start your own PC business in Career Mode, and learn to build and repair PCs. Upgrade your workshop and unlock new tools and equipment as you level up. Turn a profit while going the extra mile for your customers, and watch the positive reviews roll in. Unleash your creativity in Free Build Mode. Select from 1200+ components to plan and execute a powerhouse PC. Install upgraded water cooling, overclock your CPU & GPU, and tweak RAM timings to turbocharge performance. Use 3DMark and Cinebench benchmarks to test and optimise your design.

Add sequenced RGB lighting, spray paint and stickers to create the ultimate custom rig. Customize your workshop with new walls, floors, posters and furniture, and make your PC building space your own. Go deeper into your builds with realistic hardware and software simulation. Optimise cooling with the Fan Control app and thermal camera, track power consumption with Power Monitor, and add custom water blocks to GPUs, CPUs, RAM and Motherboards.