A Linkedin profile for a previous Rockstar employee has suggested that Red Dead Redemption 2 will likely be getting a PC version of the game.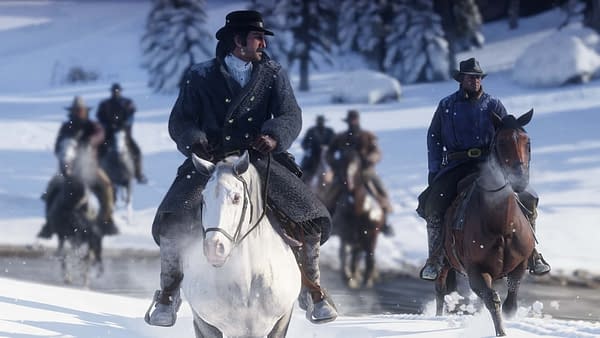 Rockstar rather famously has never released Red Dead Redemption on the PC. This has been a sticking point for the platform as it means a title that many would call one of the best games of all time isn't available to them. This was only exacerbated when Grand Theft Auto V came to PC, with some hoping the developer would go back and give their previous title that same treatment. It never happened. That has lead to a lot of questions as to if the sequel would ever come to PC.
Well, perhaps here is a hint. As spotted by VG247, a previous Rockstar employee who worked on Red Dead Redemption 2 listed the game for PlayStation 4 and Xbox One which is to be expected but also listed a PC version. That specification has now been removed from the profile, but it was certainly made clear earlier.
Now, it's worth keeping mind, this doesn't outright confirm the versions existence. This could easily be a typo, or an assumption from the employee or some other kind of mistake. There could be numerous reasons PC was listed by accident, especially when you consider this wasn't meant to be consumed by as many people who are now looking at it.
At the same time, I don't think too many people were too doubtful it would happen. GTA V supposedly did great on PC, so you'd imagine Rockstar will dip again. Seemingly the question now is when can we expect it? Will it be a whole year? We will have to wait and see.
Enjoyed this article? Share it!