Persona Q2 Introduces You To Some Returning Heroes
Atlus has released a new trailer for Persona Q2: New Cinema Labyrinth as they want to introduce you to some of the game's returning heroes. It's basically a who's who of people you might expect to see in the game, many of them being the people who were seen in the last game. You can watch the trailer below while also checking out all the features to come in the game as it will be released on June 4th.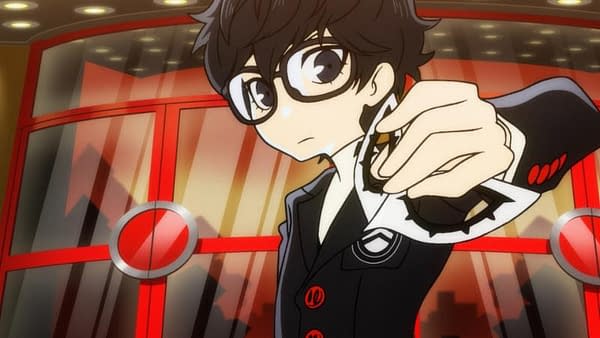 Joker Takes Center Stage – Experience a thought-provoking story from the perspective of the protagonist from Persona 5 as you along with the other Phantom Thieves meet the S.E.E.S. from Persona 3 and the Investigation Team from Persona 4 in a cinematic world!
Persona 3 Portable's Female Heroine Steals the Spotlight – Persona Q2: New Cinema Labyrinth will feature the long-awaited addition of P3P's female heroine who will play a pivotal role in your adventure through the silver screen!
Paying Homage to the Classics – Explore a series of labyrinths parodying popular film genres with plenty of references true film fans will love!
We've Got Company – Persona Q2 expands on Persona Q and Persona 5's combat systems, including a new Unison feature. By completing side quests, certain groups and pairings will team up to unleash their own special attack!
For the World Cinema Aficionados – Immerse yourself in Persona Q2: New Cinema Labyrinth thanks to its Japanese voice audio track with English subtitles. This will mark the first time many fans will hear the original Japanese voices of the Persona 3 cast!