PETA Voices Concerns About Fishing in Far Cry 5
Far Cry 5, and for that matter, Far Cry as a series, has never been shy to treat digital animals like disposable objects. We won't get into a lengthy discussion about how you treat an avatar compared to a real living animal, we'll let you do that in the comments section. But of all the animal cruelty that takes place in the game, you wouldn't think fishing would be at the top of PETA's list to complain about. The German wing of PETA issued a statement over the matter this week, citing that the kind of tactics used in the game encourages animal cruelty to fish in general.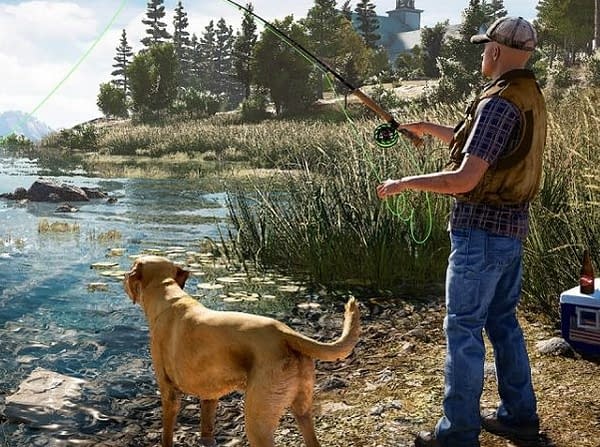 "Fishing means luring fish into a trap, exposing them to fear and shortness of breath for minutes or even hours, as well as to an agonizing death struggle before being killed or often cut alive." Tanja Breining, marine biologist and specialist for fish and marine animals at PETA. "Today we know that a fish is somebody, not something, and it is an indictment to promote fishing. Fish are curious vertebrates with individual personalities. "
The statement, of course, has it's owns set of supporters and objectors, but we're curious where you stand on the whole issue between Far Cry 5 and PETA. Is PETA right in voicing concerns over animal cruelty in games, no matter what kind? Or is it more protesting for the sake of protesting against inanimate objects?