Pichu Gets The Adorable Build-A-Bear Treatment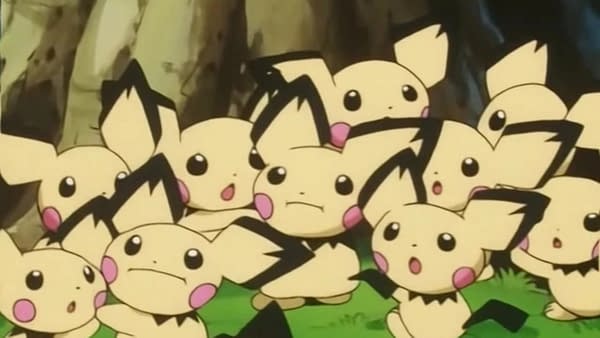 Looking to pick up an another new plush friend? Head on over to Build-A-Bear Workshop to grab Pichu!
Pichu is the latest Pokemon to have made its way to the fun stuffed animal boutique. For $29, you can get your own baby Pokemon in-store to dress and stuff as you see fit, and for $61, you can snag it in an online bundle with plenty of fun extras.
The base model is $29 and doesn't come with anything extra, but the bundle comes with a talking 12" Pichu, a Repeat Ball hoodie, a Pikachu Pokemon card game card, a Pichu sound chip, and a blue Pichu cape (so it doesn't have to be naked.)
If Pichu doesn't strike your fancy, you can opt for Pokemon like Pikachu, Eevee, Meowth, Squirtle, Charmander, Vulpix, and several other monsters, including Snubbull and even Alolan versions of the Pokemon.
It's the perfect time to bring over Pichu, especially since Pokemon Sword and Shield are about to debut in a few weeks. What better time to snuggle up with a cuddly new Pokemon plush while you have your Switch in hand, after all? If you decide to head out and make your own plush, be sure to tell us which one you chose.