Planet of the Apes is Getting a VR Game in April
Today, we got an official announcement for a VR game addition to the current Planet Of The Apes saga, as Imaginati Studios and 20th Century Fox's VR subsidiary FoxNext VR Studio released a trailer for Crisis On The Planet Of The Apes. We have the trailer and a description of the game below, but the short version is that you will play one of the smarter apes fighting against the humans just a few short years after the Simian Flu outbreak. There's not a lot to go off of from the trailer beyond the idea that you'll be seeing your fellow apes be treated poorly which gets you in the mood for revenge. Hopefully, we'll learn more about the actual plot to the game before its released on April 3rd for PSVR, Steam VR, and Oculus Rift.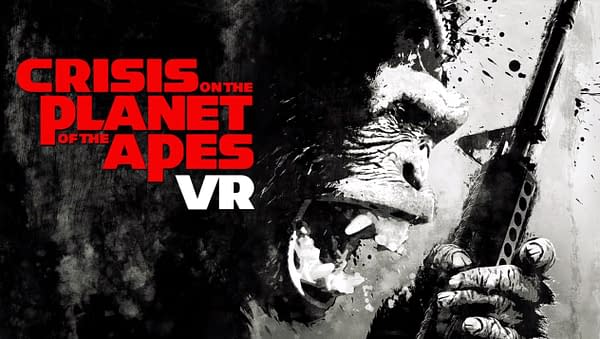 Five years since its outbreak, the Simian Flu has wiped out half of humanity and left other primates…evolved. Now at the crossroads of two species' destinies, you are an ape with advanced intelligence, captured and held prisoner in a heavily guarded scientific facility as mankind desperately searches for a cure. Your mission: confront human aggression as you climb, jump and shoot through the chaos of an apocalyptic world to escape with your fellow apes and return home to Caesar.