Plants Vs. Zombies: Garden Warfare 3 Might Have Been Leaked By Amazon
It looks like Plants vs. Zombies: Garden Warfare 3 is coming, at least if this Amazon item description is to be believed.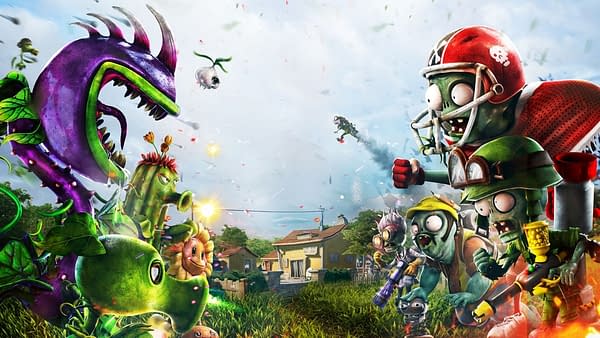 Plants vs. Zombies: Garden Warfare has always held a little spot in my heart. The concept of taking the tower defence game as well as it unique flavours, and porting it to a team shooter always caught my attention. The first two games were pretty good too, bringing some smart castle defence and tactical gameplay, while still being instantly accessible meant it was a hit for more casual audiences.
Perhaps unsurprisingly then, it seems we are getting a third game in the franchise. While nothing official has been confirmed, a description on Amazon was found that suggests it is on the way. Spotted in a product description for the Plants vs. Zombies: Garden Warfare Volume 2 comic (via VG247), it makes clear reference to a Garden Warfare 3, saying:
Paul Tobin returns to write the official comic book bridge between video games PvZ: GW2 and PvZ: GW3 with Tim Lattie returning to deliver artwork!
The comic is due out in September 2018, so it leads me to think we can expect an announcement for the game at E3. It's possible it could come earlier, but since the book lands at the end of the Summer and EA always like to make a bit of a song and dance about the games on stage, I expect it to show up there. And good I say. While the game hardly changes the entire genre, it's a welcome new spin on all of the super serious FPS's out there.