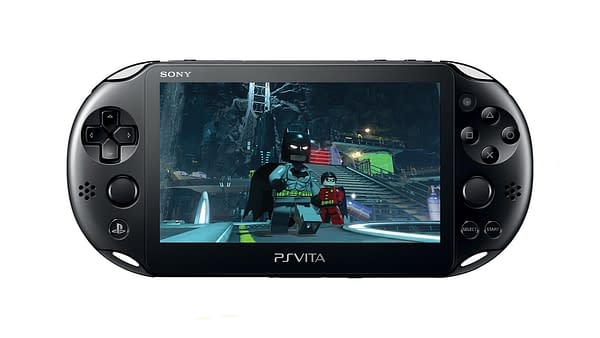 In a recent interview with Bloomberg, Sony's new head of the PlayStation brand, John Kodera indicated that the company might be returning to the portable gaming scene. While Kodera's remarks mostly refer to the PlayStation brand's history of handheld gaming, we can't help but think this might be a reflection on the strength of the Nintendo Switch hybrid console.
From Bloomberg:
Kodera, who replaced Andrew House as the head of the 1.84 trillion yen($16.6 billion) games division in October, said portable gaming should be seen as an important part of the PlayStation ecosystem, adding that Sony is carrying out various experiments in the field. He hinted that the next console may be closely integrated with portable devices, but said it's "not yet the right stage to discuss specific hardware plans."

"In my opinion, rather than separating portable gaming from consoles, it's necessary to continue thinking of it (portable gaming) as one method to deliver more gaming experiences and exploring what our customers want from portable," Kodera said at a roundtable interview on Wednesday in Tokyo. "We want to think about many options."

While Sony has a handheld device, the PlayStation Vita, it hasn't been revised or replaced since 2011. That created an opening for Nintendo Co. to deliver a hit with the Switch, which debuted last year and has already outsold the Vita. When asked about the success of the hybrid tablet-console, House said in September that Sony would pursue "a different approach and strategy" because he didn't see a market opportunity for portable gaming platforms.

Kodera avoided commenting specifically on the Switch's approach, and said Sony has been experimenting with projects such as PlayLink, a project unveiled last year that lets gamers use smartphones to interact with PlayStation 4 games.
As Bloomberg's report points out, both Sony and Nintendo have been slow to join the smartphone game development scene, which might be why their interest in handheld gaming persists.
That said, Sony has announced no plans to produce a new handheld gaming platform, and the Vita is far too old to still be viable for modern gaming. That said, the Switch has made a strong case for the persistence of handheld game platforms. It is possible we might hear more about a new portable PlayStation at E3 in a few weeks.
Enjoyed this article? Share it!