"Pokémon Sword & Shield" Livestream Reveals New Unicorn Pokémon
Pokémon fans got a real shocker this week as a new creature made their appearance during the Pokémon Sword and Shield livestream. Yesterday on Twitch, the game's official channel started showing off a "live camera" fo what was supposed to be a camera in a forest of the Galar Region. You got some bugs, some trees, some glowing mushrooms, all the usual forest stuff. Occasionally something would come by the camera like a wild Pikachu. But then, very randomly, a new creature came into view as we got to see a unicorn-like Pokémon make an appearance.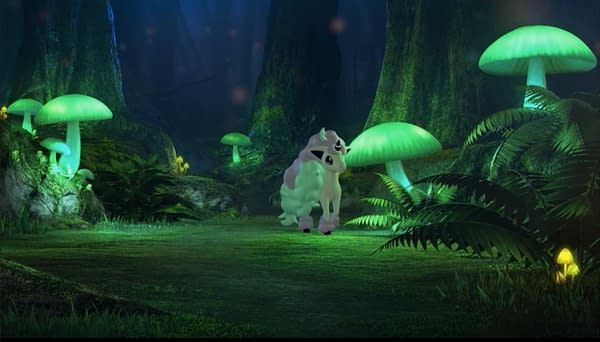 People have assumed, because there's no official name, that they're a breed of Ponyta. You can see two of them playing together below as they show off their rainbow manes. What exactly this new creature will do is unknown, but it basically looks like someone took rainbow flavored ice cream and molded it into a unicorn. So we're guessing something involving sparkles will eventually happen. What do you think of the new creature?