Pokémon TCG Shouldn't Dip Back In Base Set For The 25th Anniversary
All we know about Pokémon TCG's upcoming 25th-anniversary set is that it will debut in Fall 2021. Shining Fates was originally thought by some to be the special set, but the Pokémon TCG later revealed it was just warming up with that set and would release another special set later on in the year as the true, branded 25th-anniversary set. What will it include? We don't know. All that is known about that set is that it has been confirmed it will be a special set like Shining Fates, Champion's Path, and Hidden Fates, meaning that it will come in special sets rather than booster boxes. Products that can be expected include an Elite Trainer Box, a Premium Collection, a VMAX Figure Collection, Mini Tins, a Collector's Chest, and more. This is all preliminary information and could change, but the community is, of course, speculating on what the set could be. Pokémon TCG celebrated its 20th anniversary with the special set Generations and then the standard expansion XY: Evolutions. Generations was mostly its own set with a beautiful Radiant Collection subset, while Evolutions was mostly a Base Set reprint with a few EX, Full Art, and Trainer cards added. Some have theorized that Pokémon TCG's 25th anniversary should also reprint Base Set… but aren't we tired of the same cards? Not only Evolutions, but also Base Set 2 and The Legendary Collection reprinted Base Set. Here are a few ideas for what the 25th Anniversary Set could bring to the table.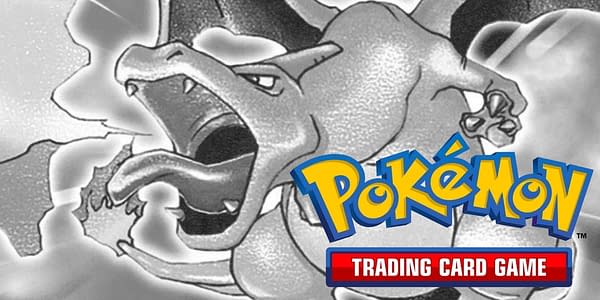 Move Forward: Shining Fates differentiated itself from Hidden Fates by focusing largely on newer Pokémon. While a 25th Anniversary set will absolutely have a heavy Kanto presence, I think the TCG would want to show love to all generations of Pokémon while looking to the future. Instead of a 100%, strictly Kanto set, I think it'd make sense to see cards from every era.
Homage: A great way to tip hats to the past without copying it exactly would be to pay tribute to classic moments. Burning Shadows did this during the Sun & Moon era with cards such as the Butterfree card which depicted the moment that Butterfree leaves Ash to go off with its mate, as well as the Charmander card which recreates the rainstorm from which Ash and co. saved his Charmander when they first met it. Perhaps we could see more of those kinds of cards with a larger story behind them in the anniversary set.
Honor the Past: Finally, there is a way to honor the Base Set without another basic reprint. How? Make it a Shiny Vault. Recreate the Base Set or even the first 151 Pokémon with their most iconic cards as a subset in their Shiny forms. Imagine Base Set Charizard as a glimmering, black, Full Art Shiny? That would be the way I could see Base Set art feeling new again, because the current desire to just see the same cards with no artwork changes would feel less like a culmination of 25 years and more like a monument to the past without looking ahead.