Potionomics Gets A New Trailer For The PC Gaming Show
The second game XSEED Games had to show off during the PC Gaming Show today was a cool magic title called Potionomics. This is a cute little game developed by Voracious Games about a young witch who brews positions for a living but is seriously in debt to a collector for her shop. So it's up to you to manage your resources in making potions for the cheapest ways possible and getting the most amount of money you can. It looks like it might be a great teaching tool of sorts for those who wish to practice small business. On a fantasy scale, of course. Right now, the game doesn't have a proper release date or even a release window for that matter as they didn't even indicate we might see it next year. So for now, aside from the trailer and the description below, we're left to wait and see how long until we will get the game on PC.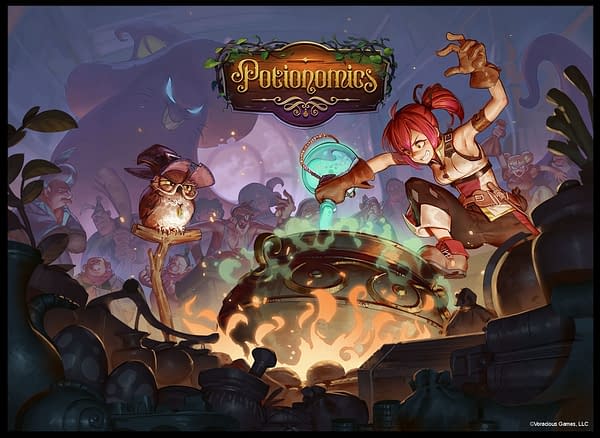 Potionomics is a game about the business of brewing and selling magical potions. Sylvia, a penniless young witch, must save her shop from the clutches of a debt collector, but she can't do it alone. With the help of fellow merchants, fledgling adventurers, and an overbearing owl, Sylvia will master the art of potion brewing and the nuance of salesmanship to rescue her shop. After using magical ingredients to brew up a bevy of potent wares, the budding entrepreneur will wheel and deal to make sales with a colorful cast of fickle customers, all while tackling fierce competition and an ever-changing economy. Along the way she'll encounter classic RPG creatures and heroes of all sizes. Sprinkle in some magic and players are in for a fantastical adventure unlike any they've ever experienced before!