Privateer Press has come out with a large number of games over the years – from Warmachine and Hordes to Monsterpocalypse, Privateer has been pivotal in making sure players have something to paint and play on the tabletop. In August, they are releasing starter sets for a new game called Warcaster: Neo-Mechanika, a sci-fi, dice-and-card-driven wargame centered on 20-30 models per player.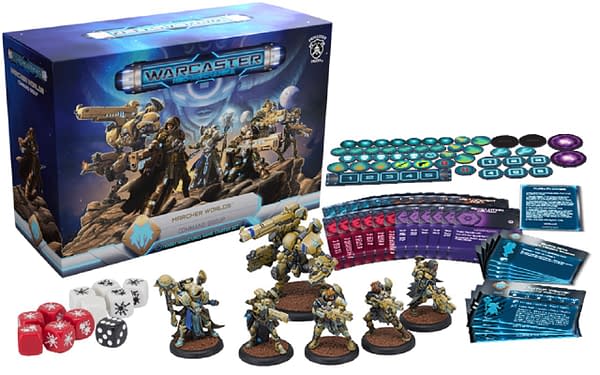 Now, we here at Bleeding Cool have covered some of Privateer Press' comings and goings, but this is a new game, so we will try our best to show you what's in store. Speaking quite plainly, Warcaster is likely the reason that August is such a sparse month for Monsterpocalypse items, being a new game with a glut of new releases. After all, GenCon 2020 begins in late July (pending any sort of cancellation confirmations due to the COVIID-19 pandemic), and models must be released! Let's take a look at these starter sets:
Marcher Worlds Starter Set for Warcaster
The Marcher Worlds Command Group Starter Set, shown in the image above, contains everything one player needs to begin battling across the Thousand Worlds of Warcaster: Neo-Mechanika. The starter set showcases the Marcher Worlds, a "coalition of free states, unified by their resistance to outside governance".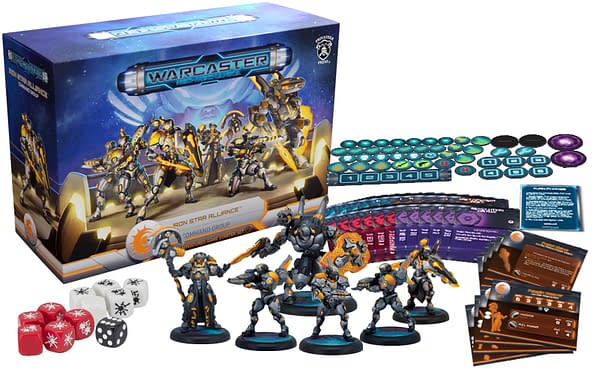 Warcaster's Iron Star Alliance
Shown in the image above, the Iron Star Alliance is "a vast interplanetary coalition of nations and chartered corporations that have been bound together in the name of progress and mutual defense." This starter set, much like Marcher Worlds, is recommended in order to start playing Warcaster: Neo-Mechanika.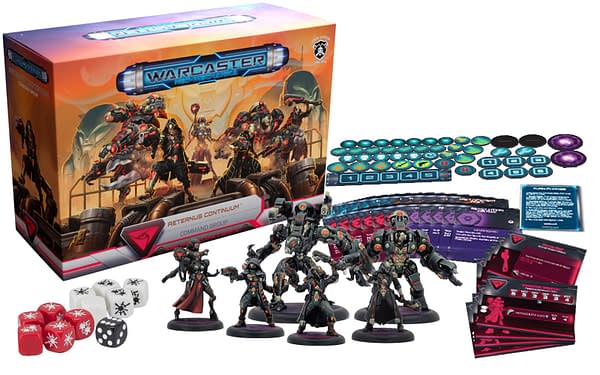 Aeternus Continuum Starter Set for Warcaster
The last of the three starter sets being released this August for this sci-fi game, Aeternus Continuum is "a vast cult outlawed by both the Alliance and the Marcher Worlds. Primarily known and feared for their piracy, armed incursions, and violent abductions, few outsiders recognize the true scale or purposes of this shadowy organization." This starter set is also recommended for players looking to get into Warcaster: Neo-Mechanika.
What do you think of the look of these starter sets? Does this game look fun? Let us know your opinions in the comments below!
Enjoyed this article? Share it!