Posted in: Games, Nintendo, Video Games | Tagged: nintendo, Project Giant Robot, wii u
---
Nintendo's "Project Giant Robot" Officially Dead
The game has been in developmental hell for three years, but no one truly knew the reasoning why. Now, after nearly three years since it's debut at E3 2014, the untitled game known as "Project Giant Robot" for the Wii U has officially been terminated. Three years ago the game was shown off in Nintendo's section by Shigeru Miyamoto, along with Star Fox Zero and Star Fox Guard. After that point, small rumblings would come out of Nintendo's developmental division, but nothing concrete. The game was still being advertised as an upcoming release as recent as Nintendo's Q3 earnings report, for 2016, but now that Q4 is set to be revealed next month and the game is no longer listed anywhere, it confirms that Breath Of The Wild is the last first-party title to be released for the console as it officially dies a very quiet death. And that's a shame because for me, personally, I would have enjoyed destroying nondescript cities as a large windup toy.
---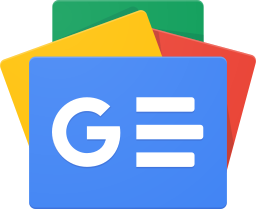 Stay up-to-date and support the site by following Bleeding Cool on Google News today!