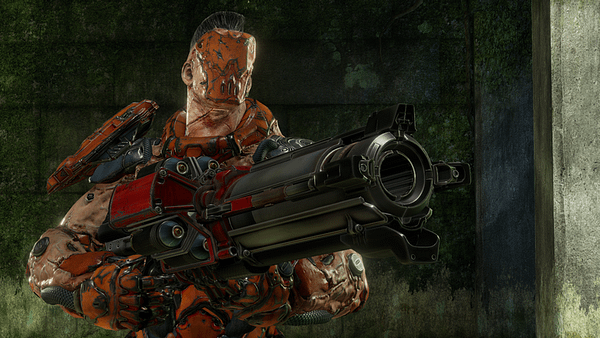 Bethesda dropped a couple tasty Quake tidbits on us this morning, the first being an announcement of an official eSports tournament for Quake Champions happening at QuakeCon, happening from August 24th-27th in Dallas.
Teams will face off in Duel and the new 4v4 team-based mode, Sacrifice! The first major qualifiers will happen in June. Meanwhile, straight out of Quake 3 Arena, Visor officially makes his appearance in the new game, complete with trailer and some awesome abilities like Piercing Sight (where you can see where everyone is) and Grasshopper, which will constantly boost your jump so you can take out hovering enemies. Enjoy the trailer below!
Enjoyed this article? Share it!