"Rafiq of the Many" Deck Tech – "Magic: The Gathering"
Hello again, loyal readers! It's still "March, March, March!", and that means that there are a few more Commander deck techs I'll be writing up for Magic: The Gathering. To recap the deck techs written already for "March, March, March!", we here at Bleeding Cool have already covered Soldiers and Warriors. To me, that means that today we will be going over a Knight commander. And that we shall! Today we are looking at Rafiq of the Many, a legendary Knight from the Shards of Alara expansion set of 2008.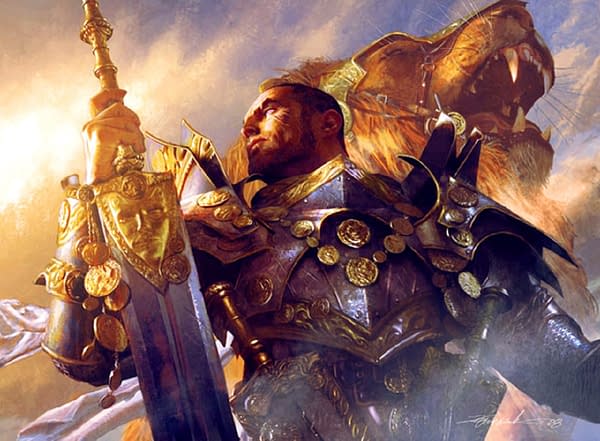 The decklist to be discussed in today's article can be found here.
Rafiq of the Many is a commander who lends himself well to "voltron"-style strategies – that is to say, strategies that achieve their ends by attacking opponents with only one creature. In this case, while the deck runs other creatures, our focus is Rafiq himself.
Notable Inclusions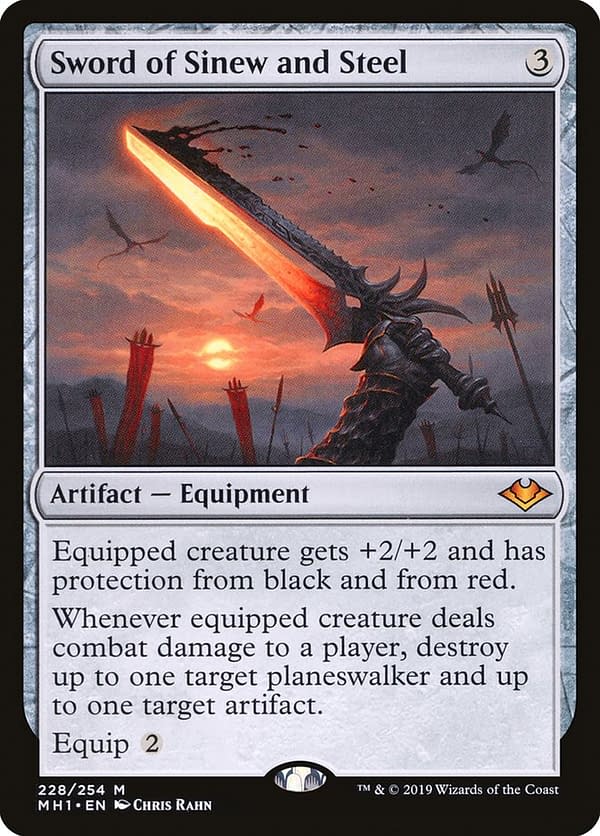 Offensive Equipment: This Rafiq of the Many decklist contains all manner of tough Sword cards. All of the Elemental Swords are in this deck (Sword of Fire and Ice, Sword of Feast and Famine, et cetera), and even the Sword of Vengeance makes an appearance in this formidable and quick Voltron-style deck.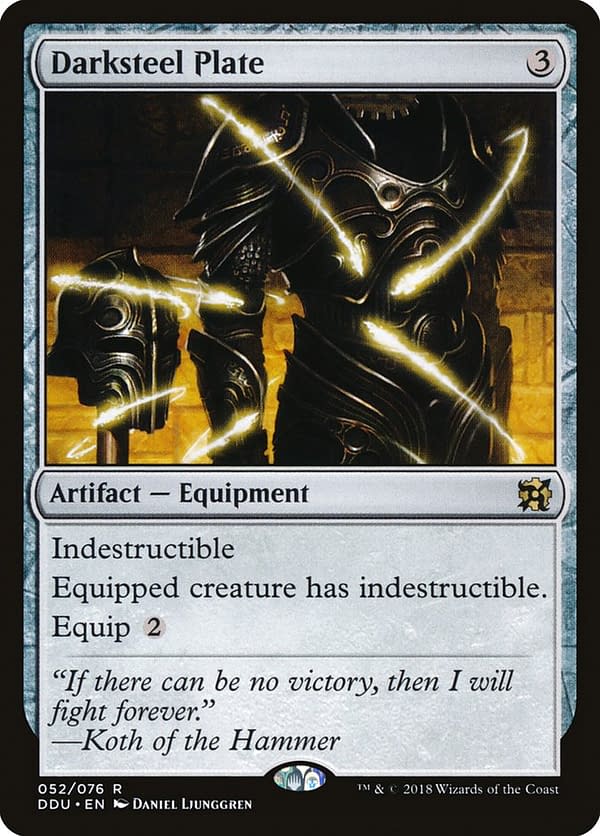 Defensive and evasive Equipment: Of course, Equipment is not just about aggression – you need to protect the creature you're equipping (that's partly why the Elemental Swords are so good!). To this end, we are running a suite of protective and evasively-inclined Equipment as well. Cards like Darksteel Plate allow for Rafiq to avoid death, while cards like Trailblazer's Boots and Hot Soup work to keep Rafiq safe from blocks if the Elemental Swords aren't quite cutting it. Hot Soup actually combines well with Darksteel Plate in that anyone dealing damage to Rafiq won't be able to kill him even if he's toting the Soup along.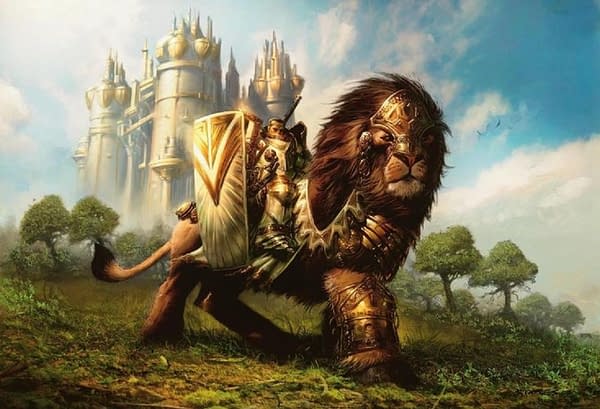 Exalted cards: Being that Rafiq is the only creature we really want to be attacking with, we host a bevy of cards with the Exalted mechanic in this deck. In addition to cheaper creatures with exalted attached, Battlegrace Angel provides Lifelink, Sublime Archangel gives all of your creatures even more exalted, and Noble Hierarch taps for mana which is golden here. We even run a few enchantments with Exalted, and Cathedral of War to boot.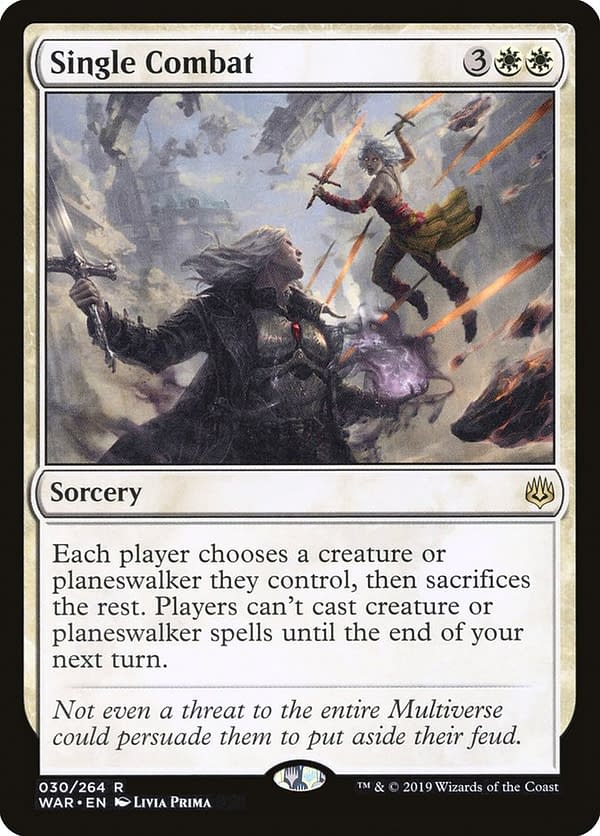 Advantageous board wipes: Sometimes the opponent has too many creatures for us to swing safely into. To this end, we need to run bottleneck board wipes like Single Combat and Divine Reckoning. If the opponent has something that would force us to sacrifice Rafiq (you did pass him through the board wipe, right?), we are running Tamiyo, Collector of Tales and Tajuru Preserver (in case it somehow survives the wipe).
In Conclusion
This deck is solid. I've played against many Rafiq decks in the past and this seems to be an apt way to use the commander. Have you tried using a Rafiq deck before, or any other Voltron commander, for that matter? Let us know what you think of the playstyle!