Raids Have Officially Been Added To "Ghost Recon Breakpoint"
Some cool news today for those playing Tom Clancy's Ghost Recon Breakpoint, as Ubisoft has added raids into the game for you to tackle. The raids can be played on PC and all consoles except Stadia, which will be coming later in 2019. Starting at 12pm PST, you can assemble a squad of four to take part in specific missions, starting with Raid 1 called Project Titan. You can read more details here, and we have the official trailer and some screenshots for you to enjoy below. Best of luck to you and your friends in Ghost Recon Breakpoint.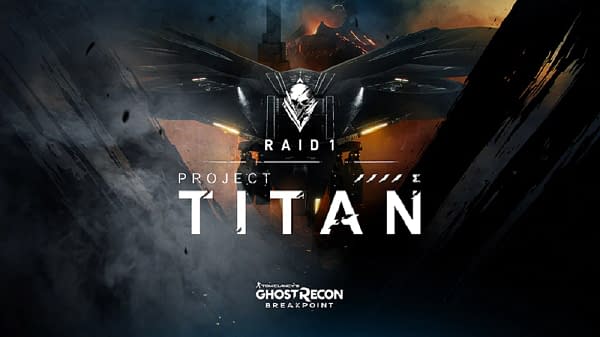 Project Titan introduces a four-player raid, which will test the teamwork and ability of the most experienced players as they take on the game's toughest end-game challenge and face the most advanced Skell Technology drones, The Titans.

Project Titan takes place on Golem Island, an entirely new location off the coast of Auroa featuring unique environments full of sulfur, ashes and an active volcano. A faction of Wolves, called the Red Wolves, have taken over the island and refactored the AI to work on new lethal prototype drones. Ghosts will need to gather intel to find these drones and push their skills to the limit to take them down.

To successfully complete a raid, players will need to destroy four bosses: Baal, Quantum Computer, Gargoyle and Cerberus, each with their own unique design and mechanics that will require tactical coordination and communication to overcome.