Raw Fury Drops Trailers For Wolfstride, Per Aspera, & Star Renegades
During the Guerrilla Collective Showcase today, Raw Fury surprised everyone with three trailers for upcoming video games. We got a debut trailer for their newly announced game Wolfstride, as well as new trailers for games we already knew about in Star Renegades and Per Aspera. The company also revealed more details and trailers this week for Night Call, West of Dead, and GONNER 2 during the event, as they basically brought everything they had to the table to show off for the fans. You can watch all three of the new trailers below, and to see everything they've revealed during the showcase so far, you can click this link.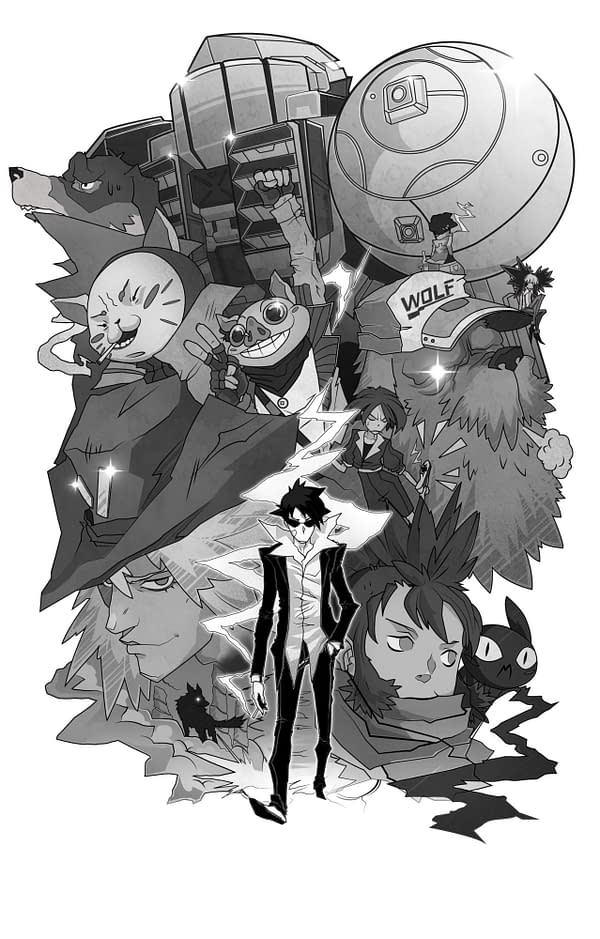 In Wolfstride, as former yakuza Dominique Shade, you'll compete in the ultimate mech tournament while exploring an over-the-top, hyper-stylized world with stunning visuals. Take on odd jobs for the many characters in Rain City to pay for repairs and upgrades, customize your mech for unique advantages, and make strategic decisions about how to fight in epic mech battles.

Star Renegades is a strategy RPG about outsmarting AI-driven adversaries, forging friendships, and toppling galactic empires spanning over multiple generations. Fusing a reactive, tactical turn-based battle system that emphasizes interrupts and counters, with a procedurally generated and emergent mission-based campaign and an intelligent Adversary system with enemy officers that evolve and move up in the ranks, every playthrough is unique, challenging, and never the same.

Per Aspera is a planetary simulation experience that combines hard science fiction and base building. Take on the role of AMI and Artificial Consciousness with the prime directive of terraforming Mars for human colonization.