This week, Razer unveiled a brand new arcade stick as they've created a successor to the Panthera with the Panthera Evo. The company basically went out of their way to work with esports pros and other professional players and competitors to get as much feedback as possible in creating this new version of the stick. We have a couple of quotes below from Razer about their new product, which is available now for $200. We're hoping to get our hands on one in time for the holidays to review here for you.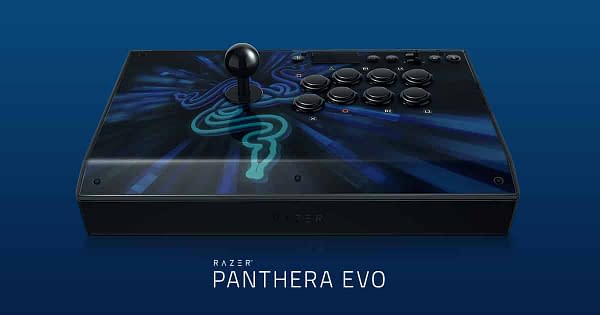 "Fans have been excited for the Razer Panthera Evo since its debut in prototype form at Evo earlier this year and now the wait is finally over," said Min-Liang Tan, Razer co-founder and CEO. "This next-generation arcade stick focuses on precision, consistency and best-in-class performance that resonates with professional fighting game athletes and enthusiasts alike."

Razer worked closely with seasoned tournament competitors, champions and leaders within the FGC. Testing and feedback sessions helped refine the Razer Panthera to the competitive preferences of those world-class gaming warriors. FGC leader Mark 'MarkMan' Julio commented that "empowering the community to a better standard for reliability and peace of mind is important for evolving as players," adding that refinements to the Panthera Evo "provide precision and best-in-class performance, while still allowing players to add their own style to this (new) battle-tuned weapon."
Enjoyed this article? Share it!