Brand new reinforcements are about to strike back at Imperial forces in Star Wars: Legion! The latest round of troops for Fantasy Flight's Star Wars miniature combat game brings some familiar uniforms to rebel armies: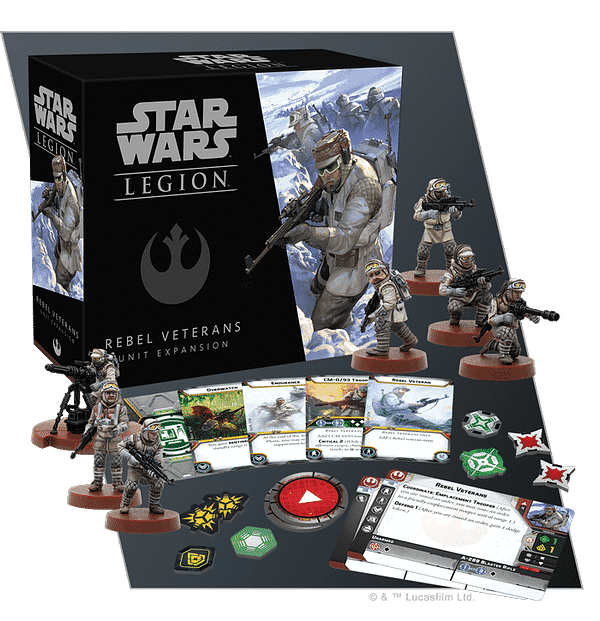 Armed with little more than their blaster rifles and grim determination, Rebel Veterans are often assigned the hardest and most vital jobs in the war against the Empire. Within this expansion, you'll find seven unique, unpainted Rebel Veteran miniatures to add to your collection, including a Mark II Medium Blaster Trooper miniature that can be deployed as a detachment, offering valuable fire support to all of your units. Accompanying these miniatures are two unit cards, a selection of upgrade cards to outfit your veterans with new weapons and gear, and all the tokens you need to add them to your Rebel armies!
At first, I was a little upset about getting Rebel Veterans in those Hoth style uniforms, since they only really fit the cold weather thematics from The Empire Strikes Back. I have run a few paint tests with the gunnery crew from the 1.4 FD Laser Cannon, and it only takes a change in color scheme to make these troops fit a standard rebel army.
For that matter, a regular contingent of troopers could be painted up in the Hoth color scheme to make a cold-weather themed army!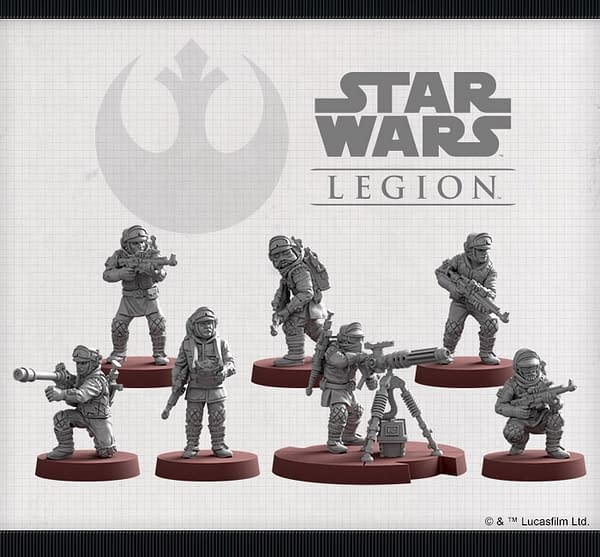 Not only does the Rebel Veterans Unit Expansion come with some awesome weapons options, but you'll be getting your hands on the first Sullustan miniature in Legion! HE'S SO COOL! I'm probably picking up a couple of these units, because that head needs to get Frankensteined onto another trooper.
Kudos to Fantasy Flight for fleshing out the ranks of the rebel forces with non-human troopers! We're getting a Rodian with the X-34 Landspeeder expansion, and we already have Wookiees. I would love to see a pack of alternate alien heads, but I might just be in wishing mode here…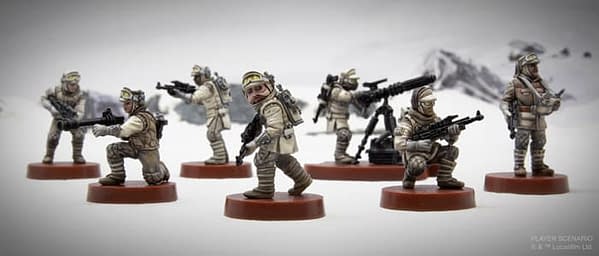 The Rebel Veterans Unit Expansion for Star Wars: Legion will be hitting stores in the second quarter of 2019, and I bet your local game store would be happy to pre-order them for you now!
Enjoyed this article? Share it!