Reliving The Classic 3D Platformer Life: We Review A Hat In Time
[rwp-review-recap id="0"]
Something I miss from the early PS1 and N64 eras is the imaginative ideas that went into platform games. Back then, working on what appeared to be a 3D plane was brand new territory for most, and developers used those worlds to come up with some of the best titles that we still compare games to today. Don't believe me? Go count how many reviews of Super Mario Odyssey kept comparing it to Super Mario 64. So it was a nice treat to crack open A Hat In Time from Gears For Breakfast and find something that resembled that era.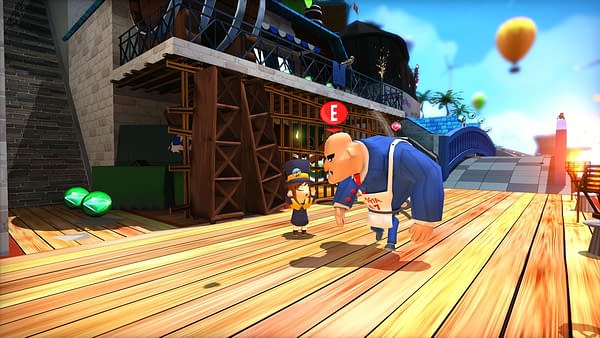 A Hat In Time is a platforming adventure game where a stranded space-traveling girl in a top hat named Hat Kid needs to collect all of the magic hourglasses across the planet she's on from her ship in order to get home. That's the extent of the story you are given, but trust us, it doesn't mean much in the long run as the game only focuses on the plot for about 25% of the game while the rest is focused on the levels you'll be encountering and the creativity behind them.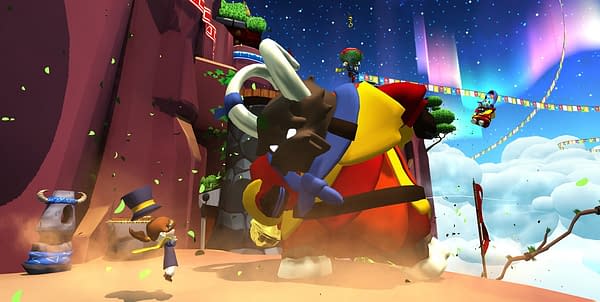 Every level has its own set of challenges that will help you grow as a character and gain experience from your previous battles to take on new ones. A good example is learning how to jump and explore the 3D world around you in the early stages. Once you have those mastered, you move onto the next set of challenges in the next set of stages that focus on stealth. The game has what you would call a steady challenge meter where it becomes increasingly more difficult, but uses all that you've previously learned to get you where you need to go. This all culminates in your typical boss fight that leads to the next area.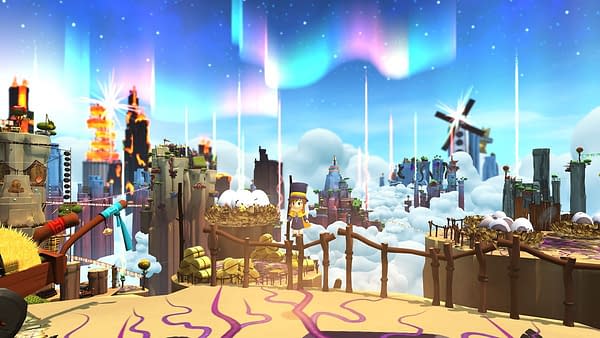 As you move on you'll also come across secret levels that unlock new items and yarn which you use to make new hats that create new abilities for yourself. You ultimately end up doing a lot more exploring once you realize there's a lot more you can do with your hats and you're always seeking out yarn in every nook and cranny. The game also has a LEGO game replayability as those newfound powers allow you to explore areas you couldn't get to before and get more items like safety pins, which also give you new abilities.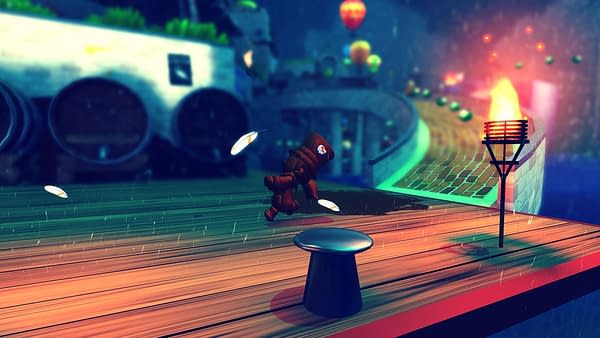 The game's mechanics feel smooth and fluid, not too much challenge to grasp but not so easy as to think you've mastered it in five minutes. The biggest downfall of the game is probably the camera, as it is with a lot of titles in the genre, it often fights you on what it wants to focus on and you don't have much control over it once it picks a direction. Why must a camera end when it hits a wall? It's 2017, this shouldn't be a topic of discussion for platformers. The look and sound of the game are superb as you couldn't have gotten a better feel for a game that feels like it was paying homage to Rare titles.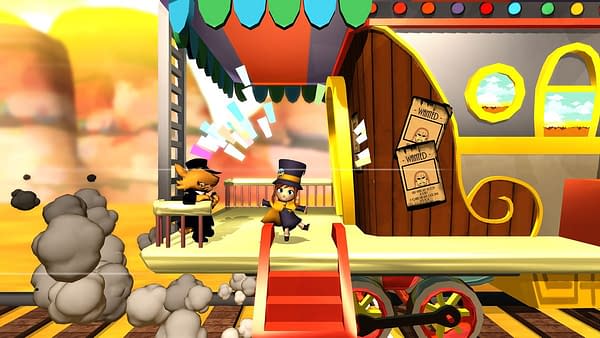 Overall, A Hat In Time is a really awesome game. Sure, it could have used a little more depth to the story and the camera could have used an extra month of development to get that old-school movement system out—but it still works as an awesome adventure and one that both adults will enjoy for the dark humor and kids will enjoy the cartoonish look and challenge.
[rwp-review-ratings id="0"]
[rwp-review-form id="0"]