Some cool news from Renegade Game Studios and WizKids this week as the two companies will partner to create a Wardlings story campaign. If you're not familiar with Wardlings, these are pre-painted figures designed by industry veteran Elisa Teague that come with animals designed to work with D&D's 5th Edition, but could also be used for other games and purposes for the creative types. All made to look like original characters that could fit a number of roles within the game. Now it appears the line will be getting their own campaign and story for players to utilize the characters in. No word yet on how far the story is or when we'll see material for it, but we do have info and quotes from both companies about the effort. We've reviewed the figures in the past and are looking forward to seeing how they can be used in the future.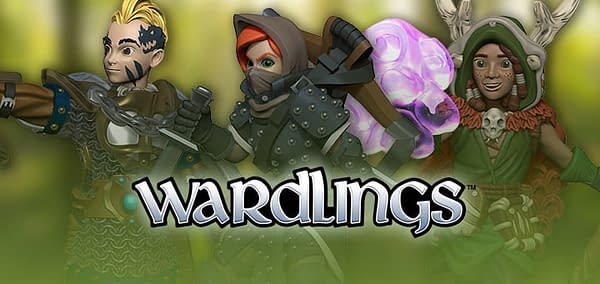 Wardlings brings an enchanting new campaign setting to life, where the minds of the youth, uncorrupted by the vices and responsibilities of their elders, are able to perceive magical creatures and events in the world around them that adults cannot. Here, children are the saviors of the land who embark on epic quests to protect their realm, and holding on to the virtues of youth has never been more imperative!  

"The Wardlings figures are so unique and detailed that we really wanted to help players tell their stories," explains Scott Gaeta, president of Renegade Game Studios. "We're so happy to be partnering with WizKids to bring them to life."

"We couldn't be happier to rely on our friends at Renegade games to bring this universe to life in an RPG setting.  The world and its inhabitants are in great hands and we are excited to see what grows with our partnership," says Bryan Kinsella, COO of WizKids. "Look for more exciting miniatures to release in the coming year in parallel with their work."
Enjoyed this article? Share it!