Retro Fighters is a funky little company that wants to bring a modern gaming twist to retro consoles. The primary item they made was a modern controller for the original Nintendo Entertainment System, which looks rad and has been pretty successful for them. Now they're looking to tackle another controller, and this one is in desperate need of a makeover: The N64 Controller. Feast your eyes on this little baby below.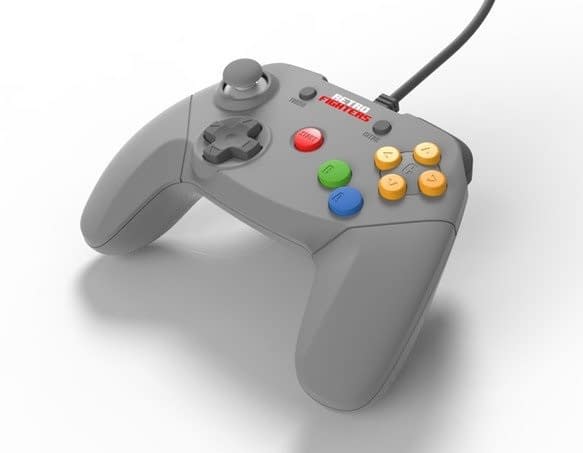 This is their model of the Next Gen Nintendo 64 Controller, which has a ton of improved features like bigger C-buttons, a modern analog stick, a better D-pad, better Z-triggers on the back, and a turbo button. Basically, what an N64 controller would look like today if third party companies were designing them.
Within three days of launching their Kickstarter, the company reached their goal of $13,000 five times over, and still have 27 more days as of the time we posted this. If you're looking to get one for cheaper than retail, they've promised to sell them for $20 a pop to any Kickstarter backer, no matter how much you donate to the project. Considering an actual controller these days still goes for $25–50, that's an amazing steal.
Enjoyed this article? Share it!