During the Nintendo Direct feed today, we learned that Return Of The Obra Dinn would be coming to the Nintendo Switch sometime in Fall 2019. Developed by Lucas Pope, the game was originally released back in October 2018 for PC. The game puts you int he shoes of an investigator who is trying to figure out what happened on a ship that's come to port with no crew. The game received a ton of praise for the art and style when it first came out, and now that will be coming to Nintendo's console as the latest indie title to join the library. We're guessing they'll announce it as being released around the one-year anniversary, so look for this to come out in October.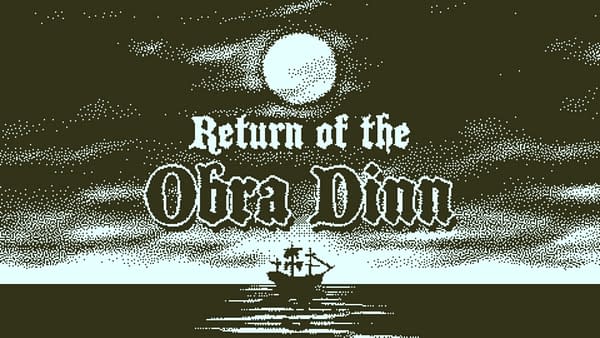 In 1802, the merchant ship Obra Dinn set out from London for the Orient with over 200 tons of trade goods. Six months later it hadn't met its rendezvous point at the Cape of Good Hope and was declared lost at sea. Early this morning of October 14th, 1807, the Obra Dinn drifted into port at Falmouth with damaged sails and no visible crew. As insurance investigator for the East India Company's London Office, dispatch immediately to Falmouth, find means to board the ship, and prepare an assessment of damages. Return of the Obra Dinn is a first-person mystery adventure based on exploration and logical deduction.
Enjoyed this article? Share it!