Probably one of the coolest, simplest, and weirdest games we've ever received at a convention for review is Dude and More Dude by North Star Games. A while ago at one of the PAX conventions, we sat down with the company and tried out a bunch of their games, to which they sent us several for review. Of all the ones I wanted to try out and review, this was the one that caught my attention the most. But how well does Dude play as a card game? I got some friends and some White Russians together and gave it a shot.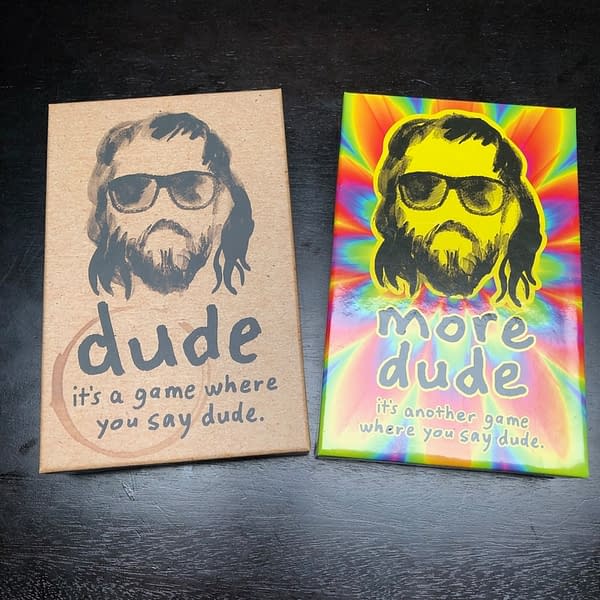 The premise for the game is pretty simple. Everyone gets a set of cards, each of them with their own distinct color so you know who's is who's. Someone will do a countdown and start the game, at which point all of the players start saying the word "dude" to each other in different ways and variations, all looking for a match. If you think you have a match, you both say "sweet?" to each other and show off your cards. If they match, you both get a point. If they don't, you both lose the cards you just held up.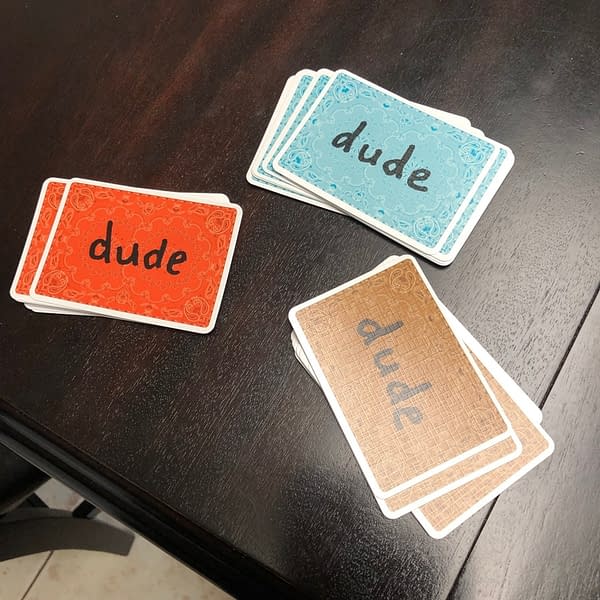 When we say variations, we should be clear that it is based on what your interpretation of the card is. As you can see from these samples below, there are many ways to say "dude". Directly, inquisitively, trippy, quietly, and so on. It's up to you to decide how that version fo the word is represented in your mind and do your best to match up with others who may have the same idea, bringing a bit of a challenge and hilarity to the game.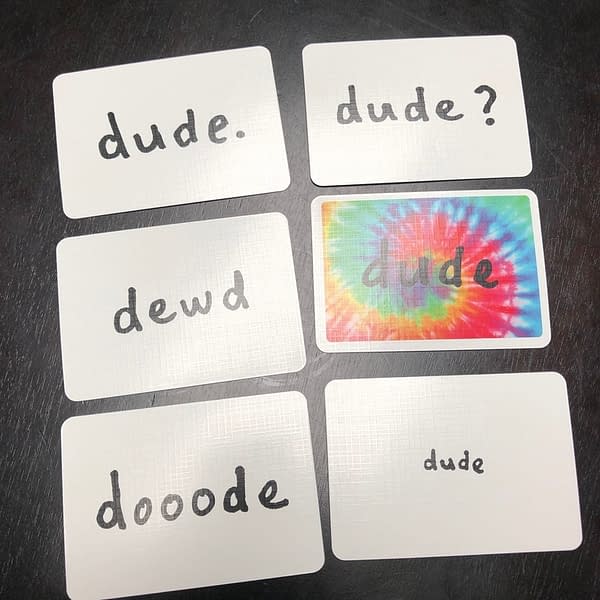 Now that's the basic version of Dude. When it comes to More Dude, things get kicked up a notch. As you can see from the cards below, you're now adding character to the game. How would a robot say it? How would a pirate say it? How's your cowboy twang on the phrase? This adds more variety to the game and makes it harder to make instant matches with everyone around the table. To be clear, both games can be played separately, but all of the color cards from the second game match the first, so you can mix the two of them up to have longer and more challenging rounds.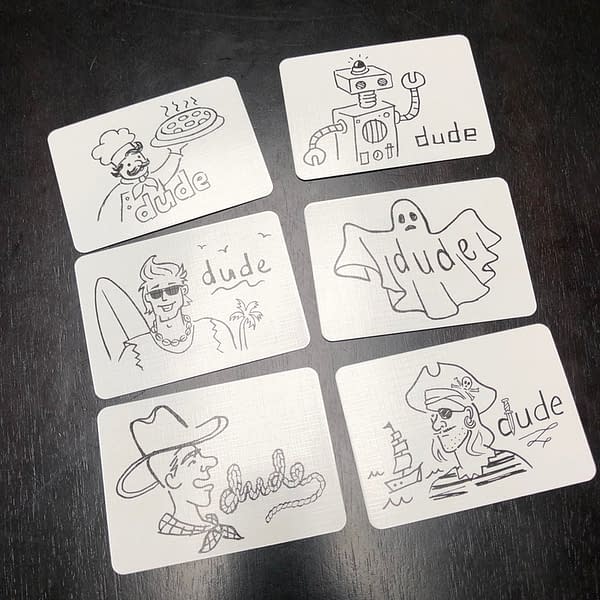 I loved playing Dude and More Dude, as they are basic and quick games to learn, master, and play in a party. The game is for 3-6 players and even includes an expansion to the mix called One More Dude. It doesn't really get more in-depth than that, in case you're looking for a much more challenging card game. It makes for a fast pastime at a party or even just getting together with friends. I highly recommend it if you're looking for that kind of game, especially those of you who attend conventions and need something to play while waiting in line for things.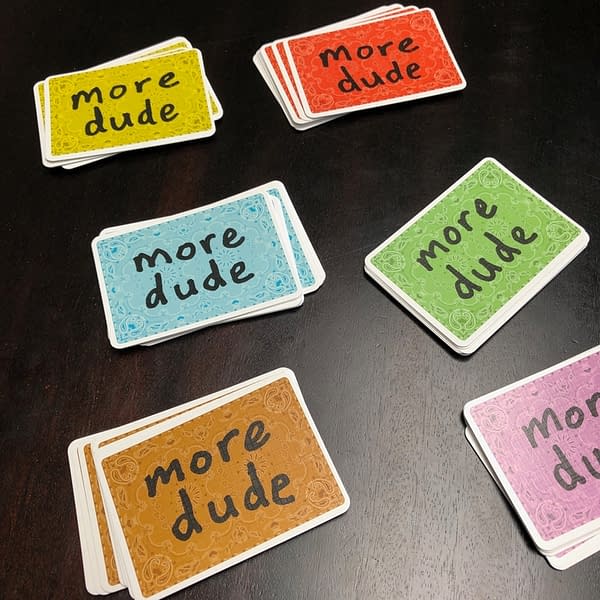 Enjoyed this article? Share it!