Review: Nanoleaf Dodecahedron Remote
A while ago we received the Nanoleaf's Light Panels for review and had a lot of fun basically replacing an entire room's worth of lights with just nine LED panels. The company had a curious looking accessory to add to the mix in the form of a Nanoleaf Remote, which was in the shape of a dodecahedron. I asked them if we could check it out and got one in the mail to review!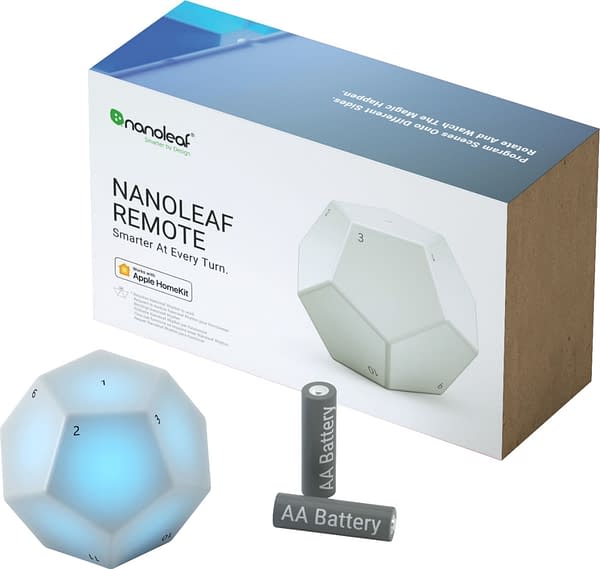 The remote is a curious little device as it's got 12 sides all with different numbers on them as you would see on a D12. The purpose of which is so that you can pre-program the remote to do what you want it to do. It runs off of two AA batteries which isn't too bad, lights up when you move it and comes with a small vibration as a notification to let you know when something is registered or takes the command.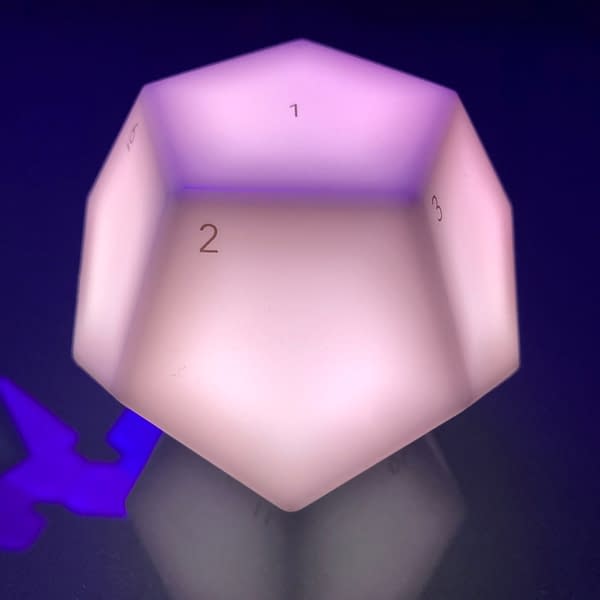 To hook up the remote you have to hold down the sensor on your Nanoleaf for five seconds and hold the remote relatively close. Once it flashes green they have been paired together. Using the smartphone app (for both Android and iOS) you can now go in and program the remote by assigning color schemes and designs to each number. You use #1 to turn the lights on and #12 to turn them off, giving you 10 numbers to play with for pre-programmed designs. It doesn't matter which ones you assign to it, all you have to do is flip the remote to that number and it will switch to it almost instantaneously. What's more, the remote has a brightness setting. Turning it to the right, no matter what position will dim the lights, while turning to the left will make them brighter.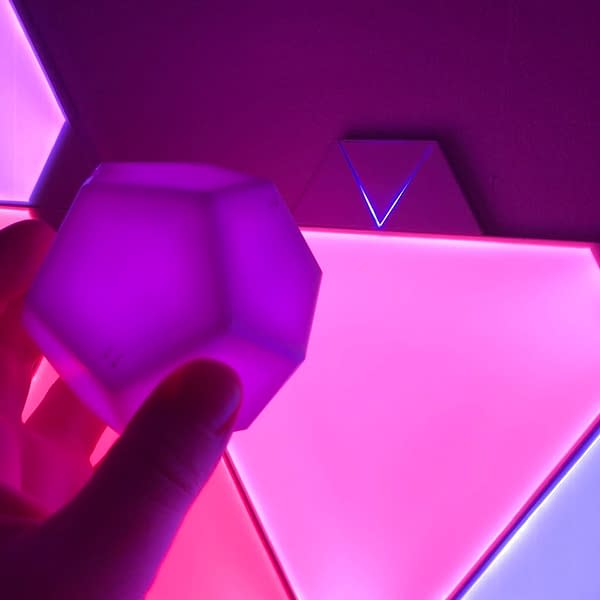 I love the Nanoleaf Dodecahedron Remote! This is way better than going to my phone every time I want to switch up the mood or go over to the Rhythm section and switch to something that interacts with music. There are a couple of drawbacks that I found annoying. The first is that whenever there's a new software update to the remote or the lights, you need to pair them back together as if they forgot they were connected. The other is that there's no way to program in the Basic light settings for warm, reading, or daylight functions, it only allows you to program creations from the Color and Rhythm sections. I would be nice to be able to put those on the dial if I wanted.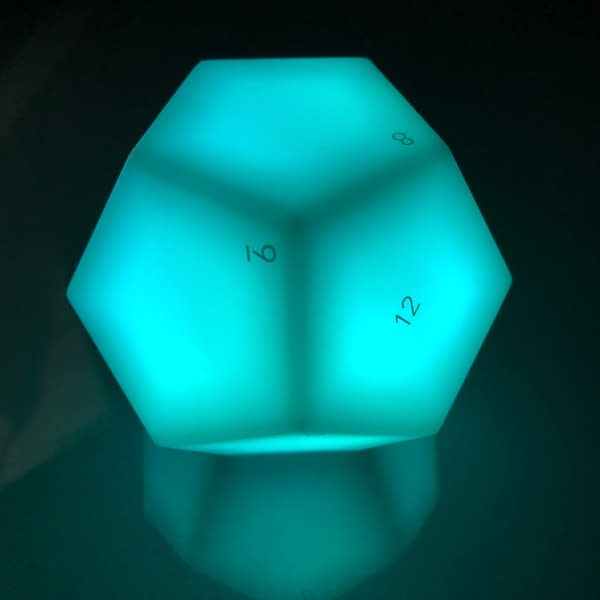 The remote sells for $50, which I can see people not wanting to purchase if they already bought the lights and have the app for free. But this is more about convenience and flash than practicality, so if you got money to burn and want to show off what your Nanoleaf lights can do, this is the way to go.