Rian Johnson Directs New Commercial For Pokémon GO Fest
Pokémon GO Fest has a new commercial out, and it was surprisingly directed by an unlikely source as Rain Johnson decided to make it. With the event taking place in everyone's home due to COVID-19, the team behind the game has had to get a little more creative with the way its been promoted and sold. The commercial, which you can check out below, does a pretty good job of that with the event being three weeks away. You can read more about the commercial and all of the planning behind it as well before the event kicks off in late July.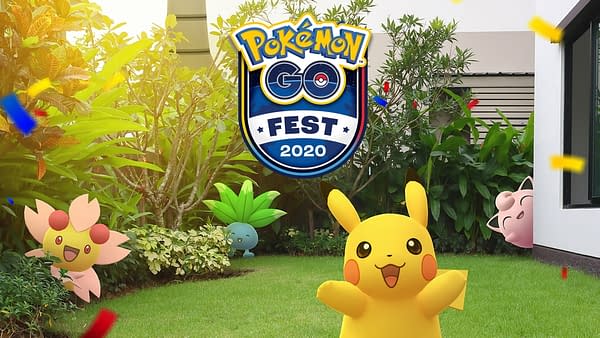 Our vision at Niantic has always been to create experiences that foster discovery and exploration within the real world. We are continuously inspired by the amazing stories Trainers from all walks of life have shared about discovering the magic and surprises around every corner of their very own neighborhoods and towns. In collaboration with The Pokémon Company International, we teamed up with esteemed director Rian Johnson (Star Wars: The Last Jedi, Knives Out) to create a special new commercial that celebrates Pokémon GO Fest and honors the magic of Pokémon GO just in time for our fourth anniversary. Check it out!

"Pokémon GO has kept me engaged with my friends remotely as I've been practicing physical distancing these past few months," said Rian Johnson. "As a longtime Pokémon trainer, it was a real pleasure working with Niantic on this spot. It was a new experience for me to direct a production remotely, and I enjoyed the highly collaborative process and think we put together a fun and upbeat commercial that fans will enjoy."