Rift Developer Pulls $100 Loot Box After Fan Backlash
Trion Games has pulled the sale of an extremely expensive loot box in Rift after fan backlash.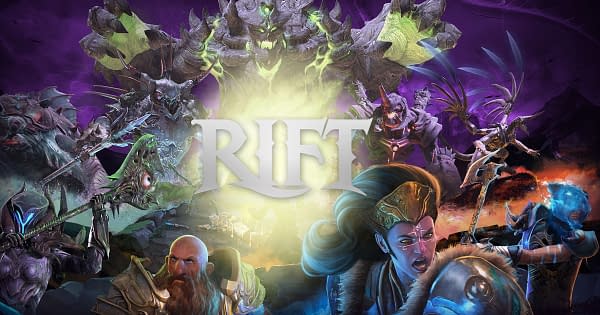 Rift is a lesser known MMO when compared to your World of Warcrafts, but the free-to-play game has a stable community which is currently celebrating the in-game winter event, Fae Yule. Things got a little ugly though when players ran across the Orphiel's Mount Crate, because… well, it cost $99.99. The real kicker is it's a loot crate, so there was no guarantee of what you were getting. You'd be given a random mount out of a pool of 42.
The community took to Reddit to express outrage at the blind box, perhaps unsurprisingly. It's obviously a whole lot of money for the random dip at a cosmetic item, so there were bound to be some loud voices against it. It got so loud in fact, that perhaps also unsurprisingly, Trion Games pulled the box. In a forum post they said:
The Orphiel's Mount Crate has been removed from the RIFT store – we listened to feedback, met internally to discuss and decided to pull it.

There are a TON of other great things going on for Fae Yule though, and folks seem to be enjoying them. =)

I can't speak for all the game design requests in this thread, other than to say that RIFT Dev is constantly evaluating and reviewing projects. We're all working toward getting things wrapped up before the holiday break (Trion kindly gives us the days off between Christmas and New Year's), so I wouldn't expect a whole lot of new communication until January.

Brasse
This whole thing seems incredibly ill-conceived right now. Not only does it seem an incredibly expensive item without context, it's also coming right in the middle of a very heated time for loot boxes with politicians currently making noise about the items. It seems an incredibly bold thing to put out right at this very moment in particular.
Thanks, MMORPG.