Ross O'Donovan Drops Super RubberRoss World On Mario Experts
Ross O'Donovan, Twitch streamer and member of the Game Grumps, has dropped Super RubberRoss World on the Super Mario Maker 2 servers. If you're not familiar with Ross' work when it comes to the Mario Maker series, he is one of the highest-rated level creators out there who actively streams on Twitch. He was one of the creators who made the Grumps' lives hell with his sadistic and tricky levels that only the best of the best could master and beat without breaking a sweat. While everyone out there has their own style and pacing and things they love to incorporate into SMM2 levels, the ones you find under the RubberRoss account through Nintendo Switch Online tend to be some of the ones where you find out how good or terrible you truly are at the game. Now with the help of the last update to Super Mario Maker 2 where you can create entire Mario worlds, we now have Super RubberRoss World.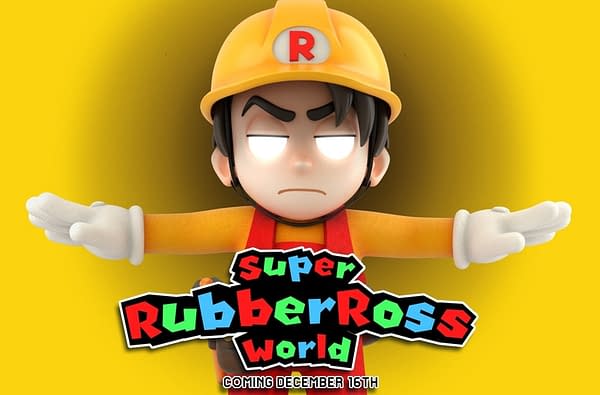 The entire game was created over eight months during the COVID-19 quarantine, where he created 40 levels across eight worlds, all of them punishing and challenging and creative and stress-inducing to the point where you'll wonder how in the hell he actually beat it himself. Almost every level comes with 1-Ups so that you are encouraged to try again without losing so many lives that you give up or have to start over from scratch. Some of these Ross even admits on Twitter that they nearly broke him or hurt his soul just trying to beat them to be cleared and be loaded up by Nintendo. There are even four collaboration levels he made with Alpharad, The Completionist, Pangaeapanga, and fellow Grump, Dan Avidan. The Creator Code for the level is 405-052-WSF. Go play it before Nintendo ends up doing what it does with a lot of Mario Maker levels… Deletes it for being too popular!