For the last fifteen years, Activision has put out a new Call of Duty game every year. Since 2012, Activision has used a three-year cycle for it's lead studios Infinity Ward, Treyarch, and Sledgehammer Games. As 2019's Call of Duty (likely to be a Modern Warfare game) is being developed by Infinity Ward, the next game should be on COD: WWII's Sledgehammer Games. Activision already tweaked their long-standing formula by assigning studio Raven to take leadership on the 2020 game alongside Sledgehammer, but it seems like that's not going to be the case for much longer.
According to sources who spoke to Kotaku, there's been a major shakeup over at Activision and instead, Treyarch will be leading development on Black Ops 5 19for 2020. Which means Treyarch only has two years to work on the game after wrapping Black Ops 4 just this fall.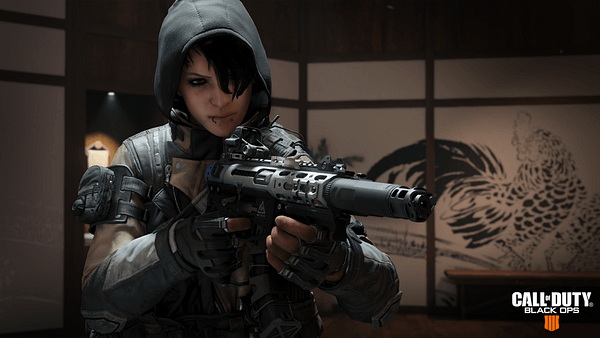 From Kotaku:
For 2020, Activision had originally switched things up, assigning the Wisconsin-based support studio Raven to take a leadership role alongside Sledgehammer to make a Call of Duty game set during the Cold War (likely involving Vietnam). As of very recently, that's changed. Now Treyarch, based in Santa Monica, California, is in charge of leading Call of Duty: Black Ops 5 for2020.

According to those briefed on the overhaul, Treyarch will take creative leadership on this new Black Ops while Raven and Sledgehammer will serve as support studios for the game, transforming the work they've done on their own single-player story mode into a campaign for Black Ops 5, which will also be set during the Cold War. (This may be a welcome return for fans, who criticized the lack of campaign in Black Ops 4.) It will likely be a cross-gen game, to coincide with the launch of the next PlayStation and Xbox, which are also expected in the fall of 2020.

What this means is that rather than getting three years to make their next game after Black Ops 4, Treyarch will have just two. Some at the company say they're not pleased about that, and are already bracing for brutal overtime hours like they faced last year on Black Ops 4. Others have told Kotaku they're excited about the change, as they have a solid game plan that isn't likely to change drastically, unlike their last two projects.
As the story is coming from protected sources, we can't exactly call this one a confirmation of what's going on behind the scenes with Activision. We will have to wait for an official announcement to confirm the rumor, however it does seem plausible. Black Ops is one of the most beloved sub-franchises in Call of Duty, so getting Black Ops 5 so soon is sure to be a dream-come-true for fans.
However, it may be a long wait until we have official word. After all, Activision hasn't even properly unveiled this year's Call of Duty game despite months of speculation.
Enjoyed this article? Share it!