If you believe the latest rumors and supposed photographic evidence, Rayman will be the next DLC character for Super Smash Bros. Ultimate. The evidence, if you will, is coming from NintendoLife who are claiming that you can see the Ubisoft character frozen is ice on the Battlefield Stage, which they were kind enough to enhance for us below. If you look closely enough, it does kind of look like the hair and the face are right there, frozen in ice with his eyes closed, but the rest of the body (which to be fair, is already non-existent) is a little hard to make out. From our point-of-view, it looks like they caught the ice at just the right angle as the sky, structure, and whatever the lava is doing in the background all hit just the right areas to make it look like Rayman a bit.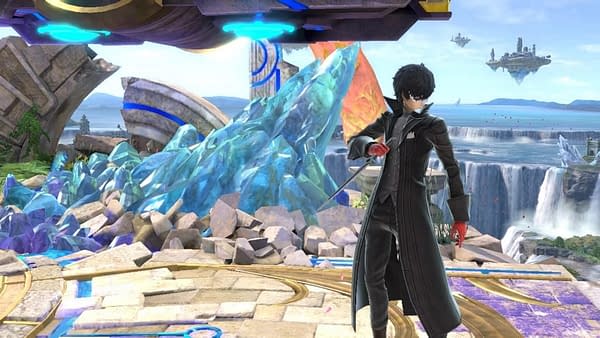 If he did appear int he game, it would be pretty awesome as the once proud mascot of the company would be a pretty cool fighter to see in action against other iconic game characters. And it wouldn't be much of a stretch since Nintendo and Ubisoft are already on great terms with each other, and even have Rayman featured as a spirit in Super Smash Bros. Ultimate. But as far as an actual DLC character… we'd have to see it to believe it. When it comes to Smash Bros. fans speculating about characters coming to the game, it looks less like a possibilities list and more like a wish list. Would I like to see Crash Bandicoot, Banjo-Kazooie, Axel Stone, and the Lee Brothers show up to fight Mario, Kirby, and Link? Sure! But the chances of it happening are slim as it all depends on what Nintendo wants to do. And if Waluigi has taught us anything, its that Nintendo is more inclined to make characters spirits than fighters.
Enjoyed this article? Share it!